At Eden Horticultural, we're here to help you create the garden of your dreams, whether that is somewhere that you can relax and unwind, an inspiring space filled with colour, or somewhere that your children can play.
Nowadays, a popular choice when it comes to garden landscaping is artificial grass. Fake grass has evolved a lot in recent years and can be the perfect addition to your garden. But, in most cases, artificial grass is more costly than a natural lawn. So, what can you expect to pay for your artificial lawn, and is it worth it?
The Benefits of Artificial Lawn
There are many benefits to modern artificial grass, making it well worth the cost, these include:
Less time spent on maintenance in the future
A healthy and attractive lawn all year round
You'll save money on water bills
It's safe for children and pets to play on
Artificial grass makes it easier to keep your home tidy
These benefits can mean that long term, artificial grass cost is well worth it, and perhaps even less expensive than you might imagine in the shorter term.
How Much Does Artificial Grass Cost?
When we're looking at fake grass cost, there are a few different things that we must take into account. First, there is the type of grass, as well as the area that you need covering. Then, you need to look at the artificial grass itself, as well as the Artificial grass installation cost.
Based on a lawn of 10m squared, the average cost of buying and installing an artificial lawn in your garden is around £1300.
Artificial Grass Cost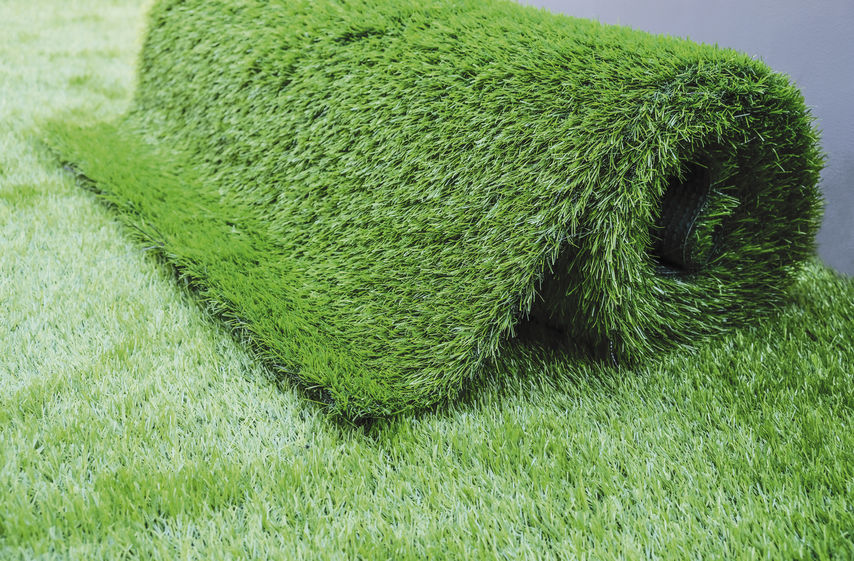 The first and usually most expensive Artificial grass cost is the cost of the grass itself. Here, however, it is crucial to understand that you get what you pay for.
Artificial grass can vary in quality massively. The lower quality lawns are cheaper, and the higher quality more expensive.
A basic artificial lawn, with a shorter pile, is the most affordable option. You can expect to pay around £15.95 per square metre. Next up in terms of quality is the mid-range option. It has a deeper pile and a more natural feel. A mid-range artificial lawn with a 30mm two-tone pile might cost approximately £22.95 per square metre.
Then, there's the top of the range luxury artificial lawn. These kinds of lawn have a 40mm mixed pile, are exceptionally realistic and have four tones woven into the grass, to give a very true to life finish. Most people wouldn't know that a luxury artificial lawn wasn't a very well cared for natural grass.
Luxury artificial grass can cost around £25.95 per square metre.
At Eden Horticultural we recommend spending more if you can afford to. Your lawn will look and feel better, and even though the upfront costs will be greater, long term the artificial grass cost can be far lower as it will last longer.
Installing an Artificial Lawn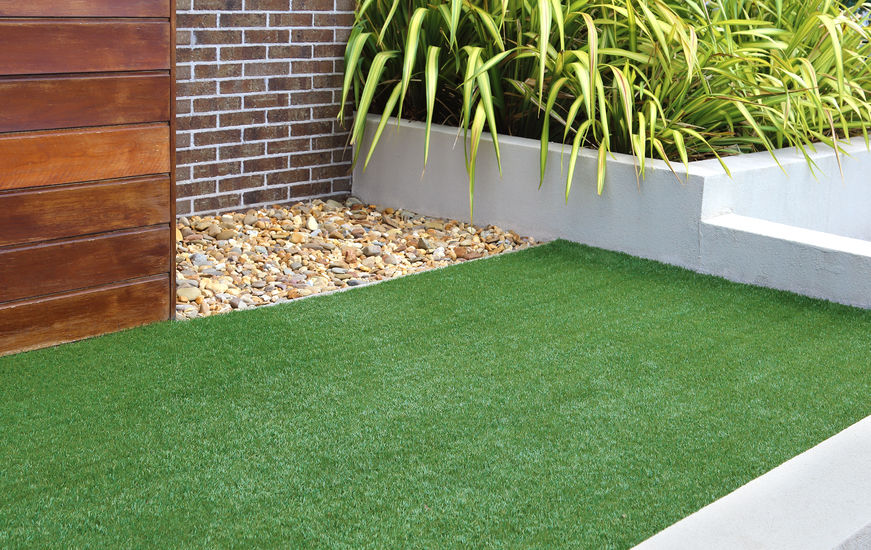 If you want to reduce the total artificial grass price, you may decide to fit your lawn yourself. This leaves you with just the cost of the grass and the essential extras.
If you choose to pay for professional installation, there will be greater costs. To help break these down, we'll continue to work with the average 10 square metre garden.
Preparing Your Lawn
If you are wondering how much does artificial grass cost, then one thing that you must remember to budget for is the preparation.
When installing an artificial lawn, your landscaper won't just come around and lay it, nor will you just be able to unroll it yourself. First, the area will need to be prepared. Whether you choose to DIY the prep for artificial lawn, or you hire someone to do it for you, there will be costs involved.
If you've got grass to remove, skip hire is a must, this can cost around £200-250. Then, you'll need to replace the soil that you have removed with the turf. The topsoil to do this will cost about £30 per tonne.
A labourer if you don't decide to prep your lawn yourself might charge a daily fee of £400, but remember, doing it yourself will take much longer, and a labourer promises good quality work.
The Cost of Insulation
Hiring someone to fit your new lawn guarantees professional results and a great looking garden. But, the costs of professional installation can vary substantially.
You can typically expect to pay between £30 and £60 per square metre of garden, which means that a 10 square metre garden would cost up to £600 to install.
Essential Extras
Often, the essential extras are the finishing touches that make a job perfect. But, it's also these touches that we forget to budget for. If you are paying someone to install your lawn, these extras may be included in your quote, but make sure that you find out for definite when preparing your budget. Essential extras can include:
Jointing tape. Quality tape costs around 0.90 per roll, which covers an average of 3 straight metres. Try to estimate how many joins you will need before ordering, and if in doubt, over order.
Jointing adhesive. A tube of adhesive costs about £6 and covers 3 metres of lawn.\
Weed membrane. The last thing that you want is weeds popping up all over your luscious new lawn. A weed membrane is an under layer addition which helps to control future weed growth. It's available in 4m widths and costs 90p per square metre.
Kiln-dried sand. This is to infill your new lawn. A 20kg bag is approximately £5.
With all of these extras, the prep work and supplies, professional installation and a mid-range grass, the average artificial grass cost is approximately £1350 for a 10 metre squared garden.
The Cost of Maintaining Artificial Grass
There's really very little costs associated with the maintenance of an artificial lawn if you buy a quality product and pay for professional installation. You may need to brush it down and wash it occasionally, but you won't have to pay for treatments, mowing, seed or watering as you would with natural grass.
Do You Need Professional Help?
One of the best ways to save money on landscaping is always to do it yourself. But, if you aren't experienced in laying artificial grass, this could be something that you live to regret. Paying a landscaper to install your lawn ensures an even finish and fewer issues in the future.
If you are looking to make some changes to your garden, why not get in touch today for a complete installation quote?