Those looking for a beautiful new plant for their garden should look to osteospermum plants. The osteospermum flower is known as the Cape/African daisy, and it's a colourful, long-lasting flower that blooms from the beginning of summer right through to the autumn months. Most people use the osteo plant to brighten up the front of their border and they are especially popular in milder areas. For an excellent container plant, osteospermums are one of the best around to have in the garden or the front of the house. They are vibrant and brilliant at attracting pollinators, too. Osteospermum plants should be grown with plenty of shade and soil that is well-drained in the full sun.
Osteospermum plants should be considered as annuals in the UK as they can be grown from seeds. You can, however, buy osteospermum plants ready-grown and as long as you incorporate the right amount of grit to enable drainage, and you keep up with watering it regularly, it will thrive. The best way to display osteospermum plants are in containers with added grass, or with other summer bedding plants.
How To Propagate Osteospermum
Osteospermum plants start blooming around mid-summer, and these are considered to be a tender perennial. You want to ensure the survival of your favourite plant which means that you should choose a plant that is non-flowering. To make it last, cut the tip off and strip the leaves down. This will ensure that the water is getting to the right places in the flower, and if you then dip the plant in hormone rooting powder, it will keep for much longer. You can plant several cuttings of osteospermum plants in well-drained compost, and right around the edge of the pot you plan to plant them in. Doing this allows them more space to grow and bloom. The range of colours that the osteospermum plants go through go from white to pink and then into blue and violet. It's a resilient little plant, resisting most diseases exceptionally well.
---
---
When the roots of the osteospermum have formed, you need to keep it well-watered. If you want to propagate the osteospermums quickly, you want to sow them from seed. It's the simplest way to go ahead, and you can sow between March and April with cuttings blooming in the summer months. You can also sow the seeds directly in the ground from May, and you can divide the growing clump for more plants later on.
How To Care For Osteospermum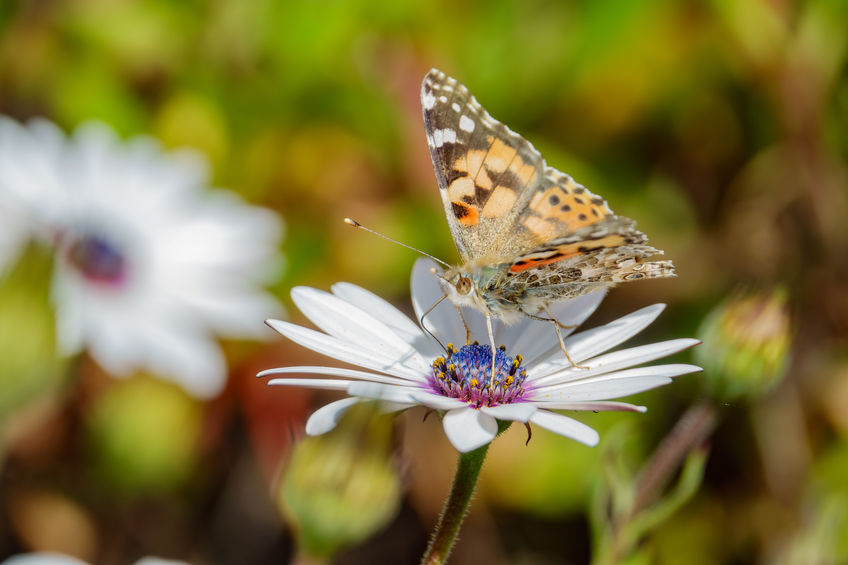 You need to have a sunny location for your osteospermum plants, as with plentiful sunshine you can encourage good growth. Locating the areas of the garden that capture the most sunlight is the best thing to do. These plants won't bloom in dark conditions, and you can even hybridise your osteospermum to better suit the climate in the UK. The best thing that you can do is to take advice about which cultiver you need for the garden, as some osteospermum won't grow from a saved seed. These are plants that need care to ensure that the soil remains moist as they are propagated, and with the seed all you have to do is press them into the soil and monitor them carefully through the period of germination. Cultivars mean that you should dig a hole and allow for 2.5-5cm of the stems to be below the soil surface. Once you do this, filling in a hole with organic matter, excavated soil and water will help.
Once you establish your osteospermum, you need to remember that these plants don't tolerate too much heat or drought. You need to keep them in constant light, but it doesn't have to be hot. You want the plants to continue to bloom, not go dormant as a result.
Osteospermum in containers need to be watched so that the soil doesn't become dry, and you want to give them a regular feeding schedule throughout the seasons and with fertiliser every two weeks, you'll be able to keep them growing well. They can survive the winter very well if they are well looked after, but always cut down some flowers in the autumn so you can have some flowers for the winter ahead.
If you are looking for more information on plants like the osteospermum flowers, or if you want to learn more about how to take care of your garden and require help with growing your garden seasonally, give Eden Horticultural a call today!