When you close your eyes and think of a flower, what's the first bloom that comes to mind? Whatever it is, this is likely your favourite; it's the flower that you prefer above any other. What's interesting is that you might not even be aware of what the flower is – it could just be something you've seen, something you've caught a glimpse of in a garden or a florist's shop, and it's stayed with you ever since.
Of course, it could be that nothing comes to mind at all. It could be that, when asked to think of a flower, you struggle. You just can't come up with something at all. This could be because you don't have a favourite. If that's the case, don't worry; many people can't settle on just one flower breed. After all, there are more than 400,000 different types of flowers in the world, and trying to narrow your choice down to just one is almost impossible.
Yet people do like to narrow things down. They like to have a favourite. They like to explore the options and come up with a solution. So, if you are one of these people who wants to have a favourite flower but who hasn't yet seen anything that sticks in the mind, here are some ideas. These are the most popular types of flowers, so there is sure to be something that stirs your soul and makes you smile. Let's see.
Alstroemerias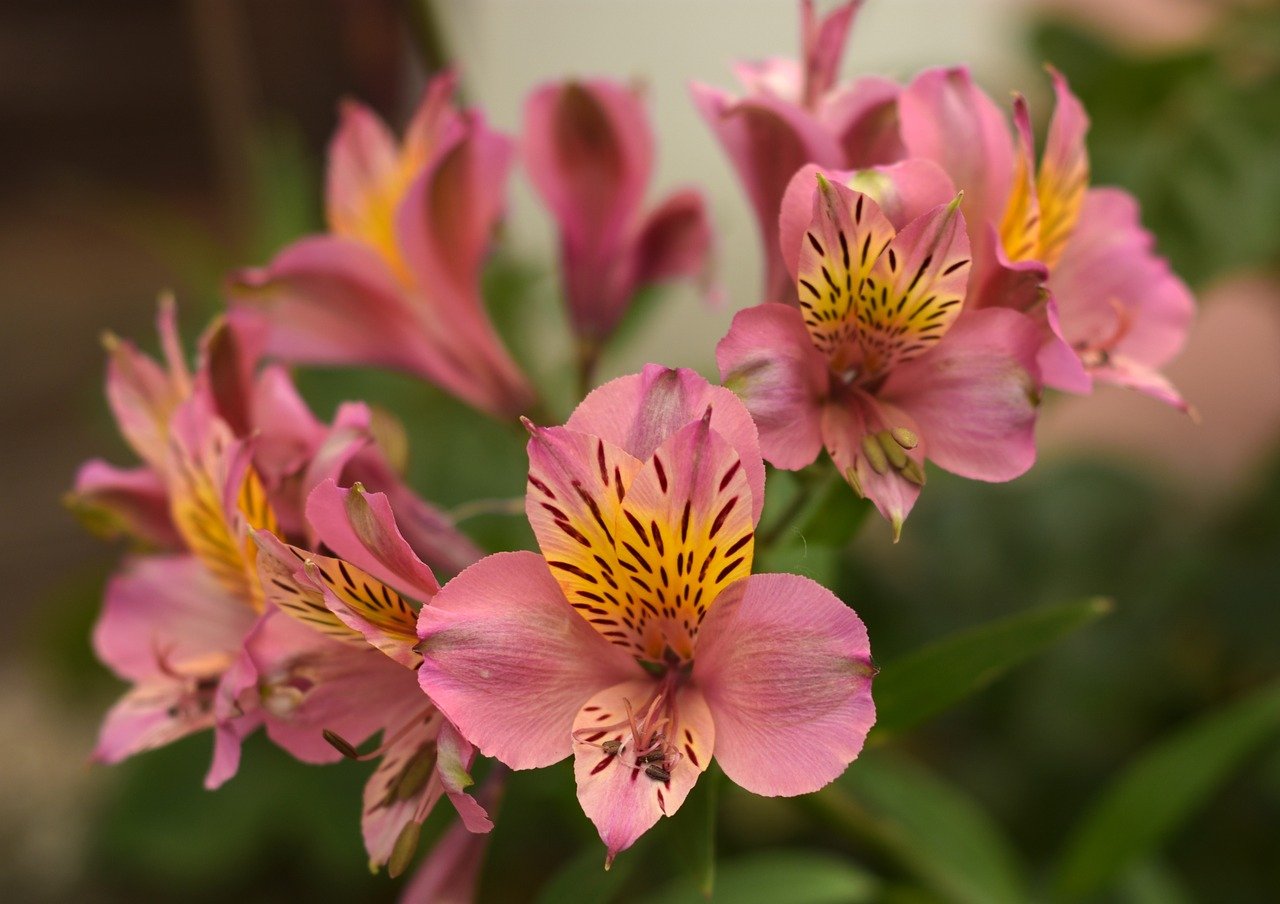 Alstroemerias (also called lilies of the Incas or Peruvians lilies) are beautiful, warm looking flowers that will bring life and light to any situation. Because of their gorgeous pink and orange colouring and the way they almost seem to be smiling when they grow, they are said to symbolise friendship and devotion. Some also claim they symbolise wealth, but perhaps this is the wealth that comes with being loved rather than cold, hard cash.
To get the best out of them, alstroemerias should be exposed to direct sunlight – when they are, they will bloom in late spring or early summer – and they should be watered once a week.
Calla Lilies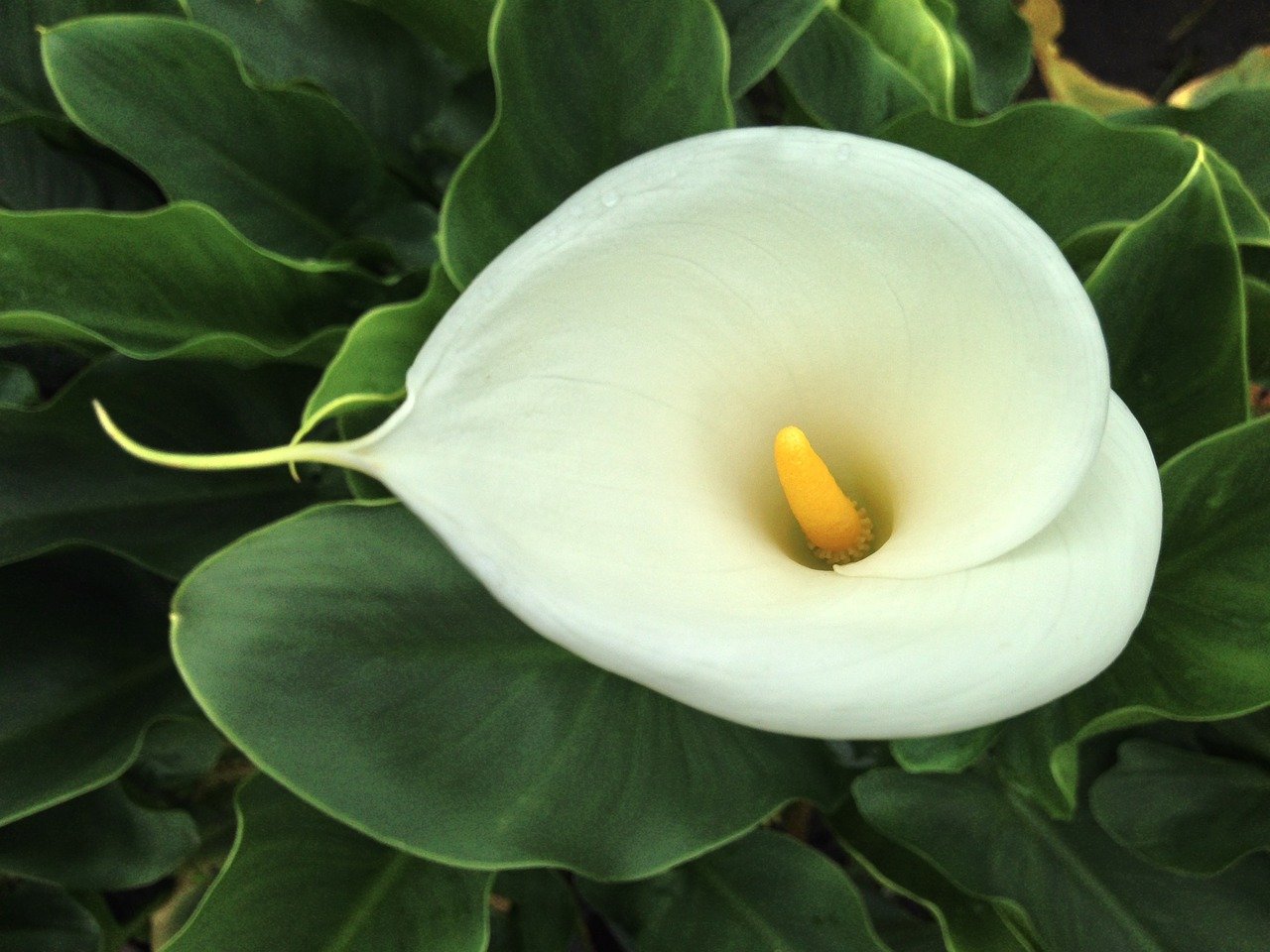 If you have seen depictions of the Virgin Mary holding flowers, it is most usually the calla lily that you will see, and this is especially apt as they are said to signify purity. On top of this, these are many people's favourite types of flowers because they symbolise rebirth and the chance to begin again. Although this might seem at odds with the fact that they are sympathy flowers, it may be that calla lilies offer life at a time of death, making them an exceptional type of flower indeed.
To grow calla lilies, you will need a spot that sits in partial sunlight. Plant the lilies in spring and they should bloom in late summer. They can grow up to two feet, so make sure they are in the right place before you start growing them.
Carnation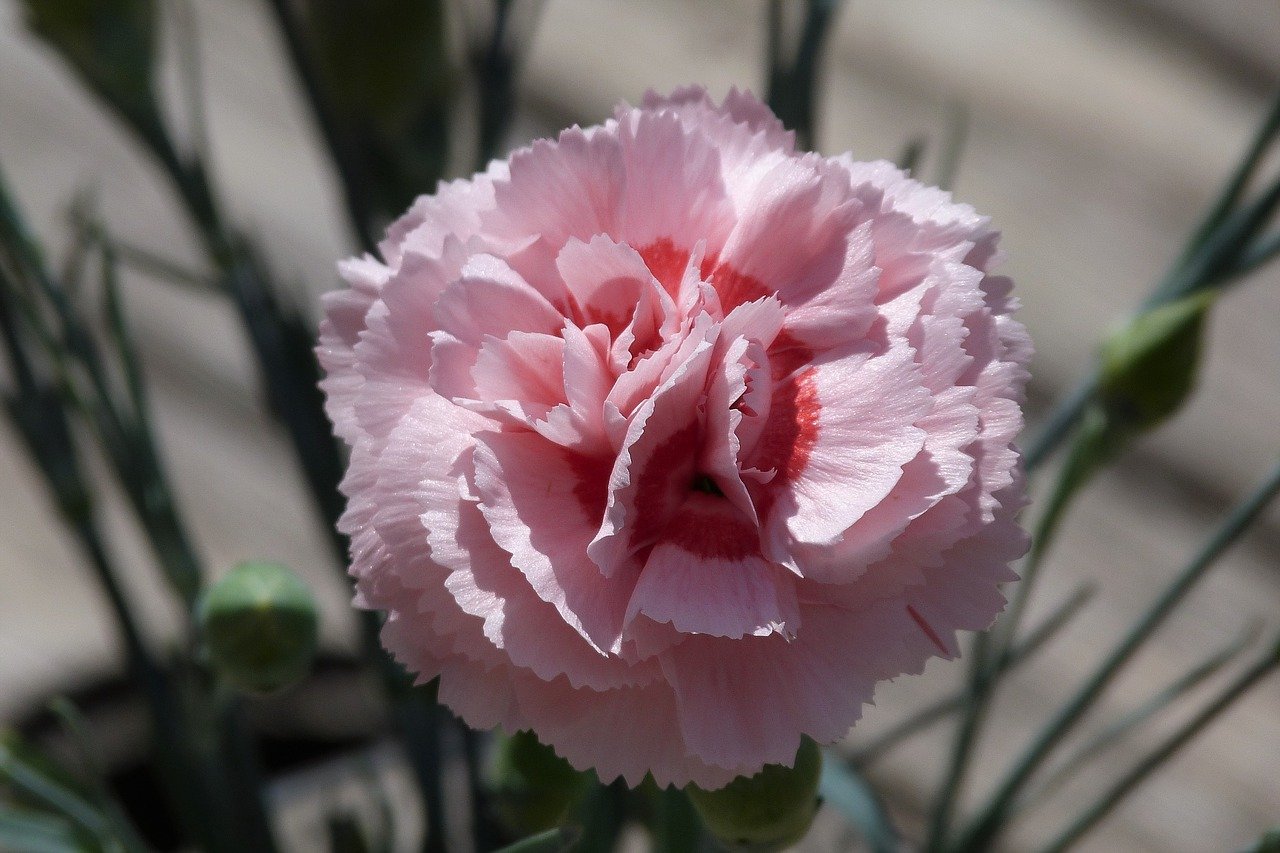 With carnations, you can have three for the price of one since there are three different types of this flower. You will find the large-flowered carnation which can grow over 20 inches tall, for example. These flowers have a single bloom on each stem. Then there are the spray and dwarf carnations. These are smaller and have multiple blooms on each stem. Neither variety grows much above 12 inches, but these are the versions that are more than likely going to be found in home gardens.
---
---
Carnations come in many different colours, and each one has a different meaning, so if you intend to grow or give these flowers, it's wise to know what each one means. Pink, for example, symbolises a mother's love, whereas yellow means disappointment. White is perfect for wishing someone good luck.
To grow carnations, they must be planted in a spot with excellent sunlight, and the soil must be well-draining.
Daisies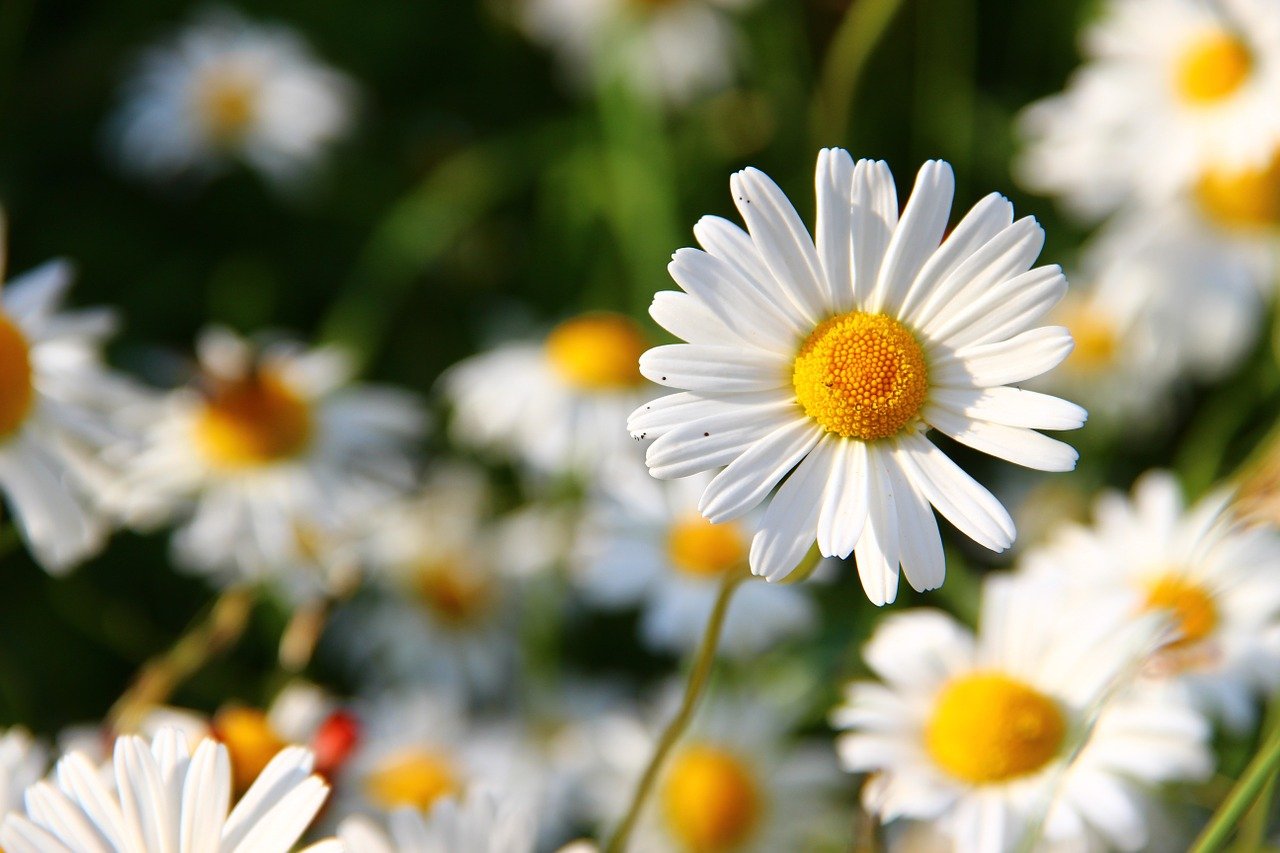 Daisies are one of the most common types of flowers (they can be found in every continent on the planet apart from Antarctica), but that doesn't make them any less lovely. They symbolise innocence, and when you look at their bright yellow centres and their white petals tinged with pink, that's precisely the feeling you get. Daisies can grow up to four feet tall, depending on the breed, so make sure you know what you're getting into when you start planning your garden and putting these gorgeous blooms into it. Daisies are incredibly easy to take care of, and only need to be watered if there is less than an inch of rainfall in any one week.
Gardenias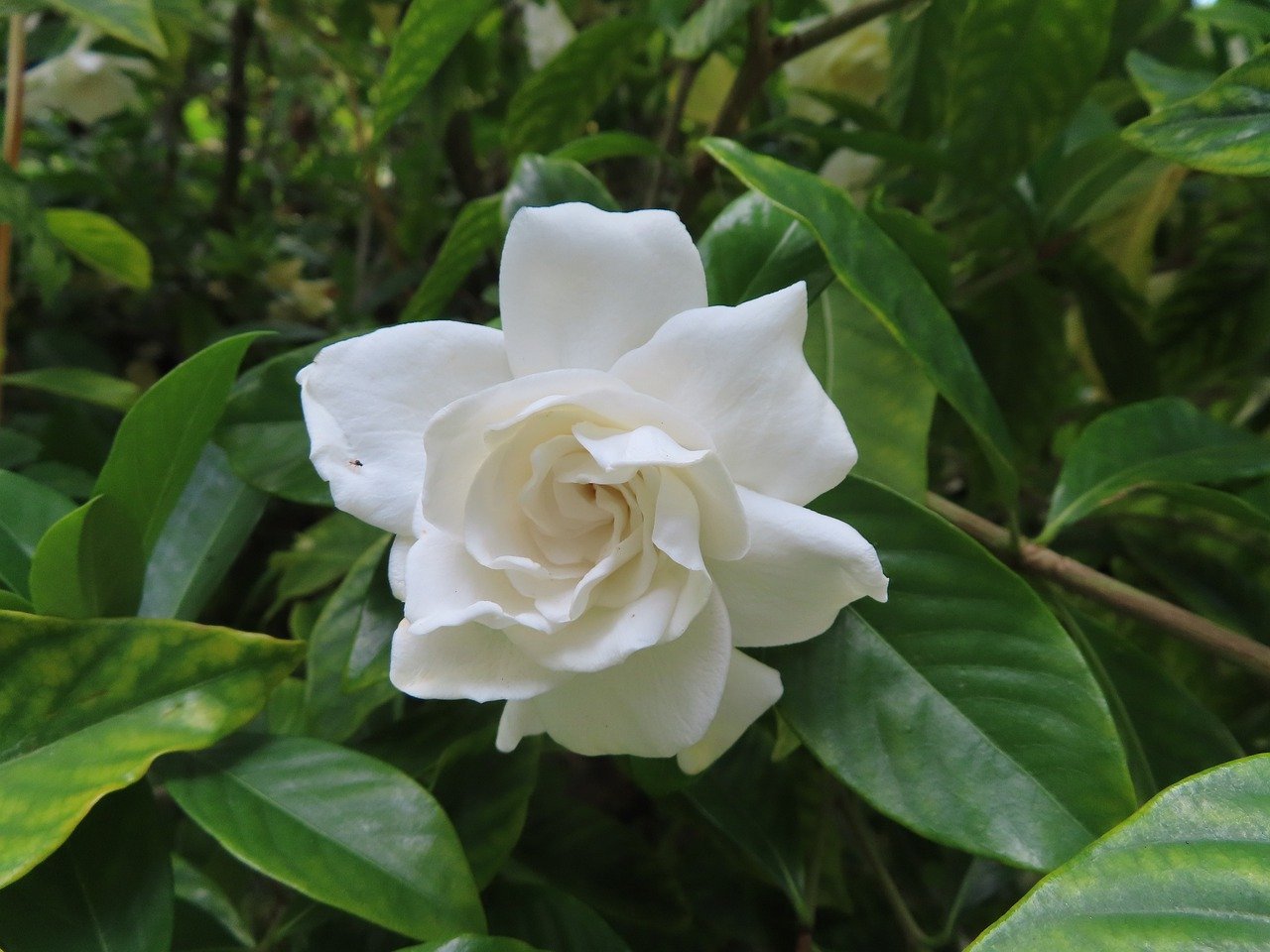 Gardenias have the most fantastic scent, and this is why they can often be found on favourite flower lists. This is the smell of summer, and it lingers beautifully, but it might surprise you to find that gardenias grow from March to October. Even if you don't have much outside space, you can enjoy gardenias as they can be grown inside and out. To make the most of them, plant them in soil with a pH of between 4.5 and 5.5, and keep the soil well-drained. This is particularly important because gardenias, with their bright white petals, need a lot of water, and should never be allowed to dry out completely.
Gerbera Daisies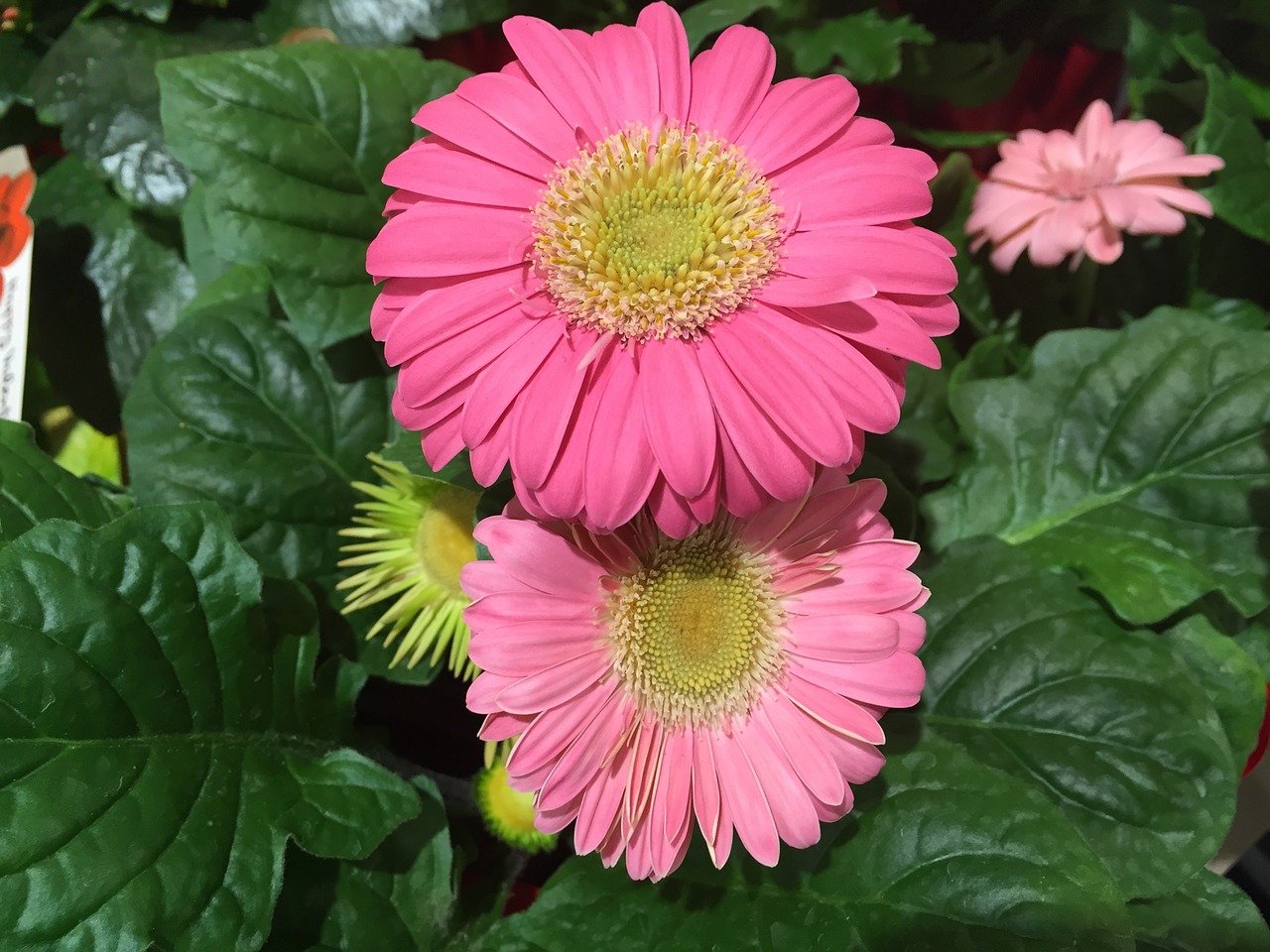 The gerbera dairy is cited as being the fifth most popular flower in the world, and why not? Why you look at it, you'll see something exceptional indeed – a big, sturdy, stunning flower that comes in a variety of different colours from pink to red to orange and plenty more, this is fun, bright, happy, and the perfect accompaniment to any garden or celebration (it's a popular choice in a bouquet, for example).
Full sun and sandy soil are the order of the day with gerberas, but if your garden is not a particularly sandy one, you can grow them in containers and buy some soil in. Plant the seeds quickly as they don't stay fresh for long, and do it in late spring for a summer/autumn bloom.
Orchids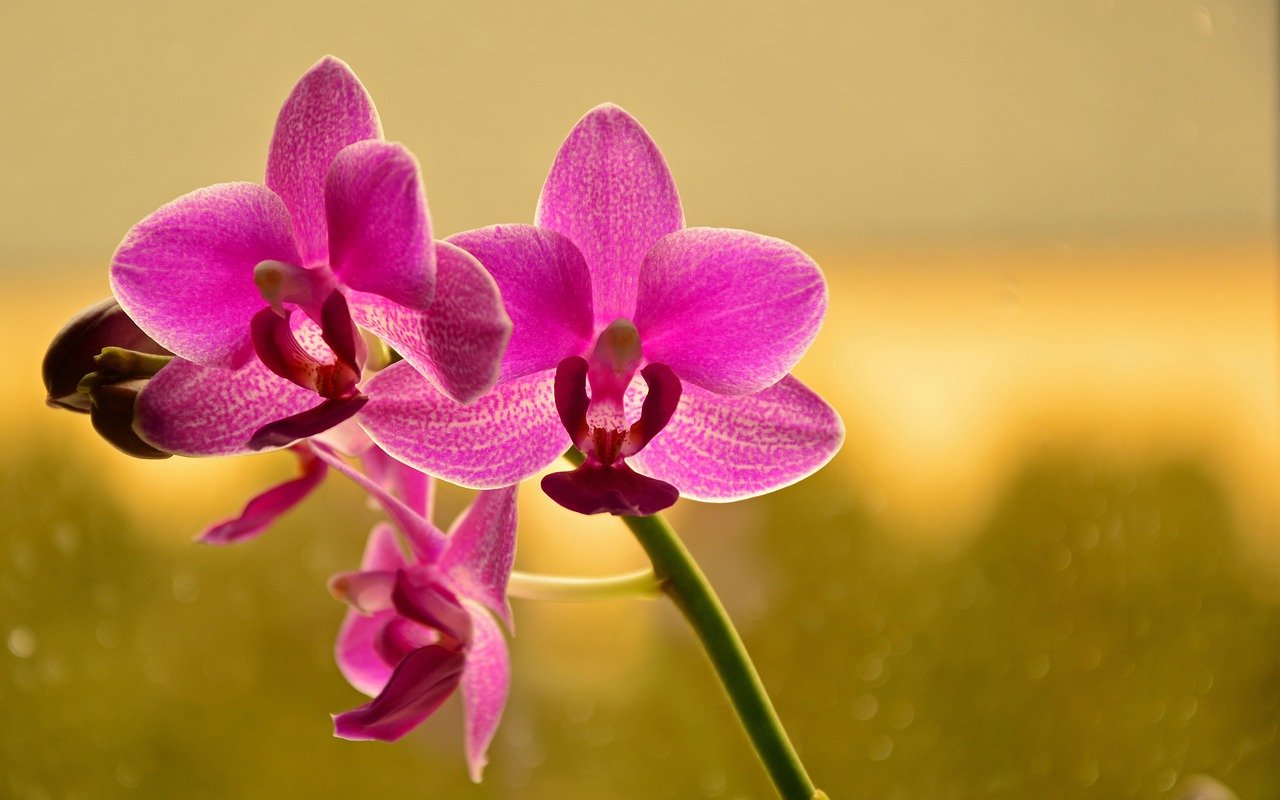 Most people will recognise an orchid immediately, even if they aren't particularly well-versed in what types of flowers there are around them. Perhaps, subconsciously, we've always been aware of orchids; after all, they do date back around 100 million years according to scientists. With this much history, perhaps it should come as no surprise that there are at least 30,000 different orchid varieties, some of which are extremely rare and collectors will pay a pretty penny for them.
To grow orchids, you should opt for something easy to grow (some are all but impossible to do anything with) and ideally a more mature plant. Buy it when it is blooming, and then you'll know what to look for, and you'll know that it's healthy. Keep it indoors in a pot for best results.
Roses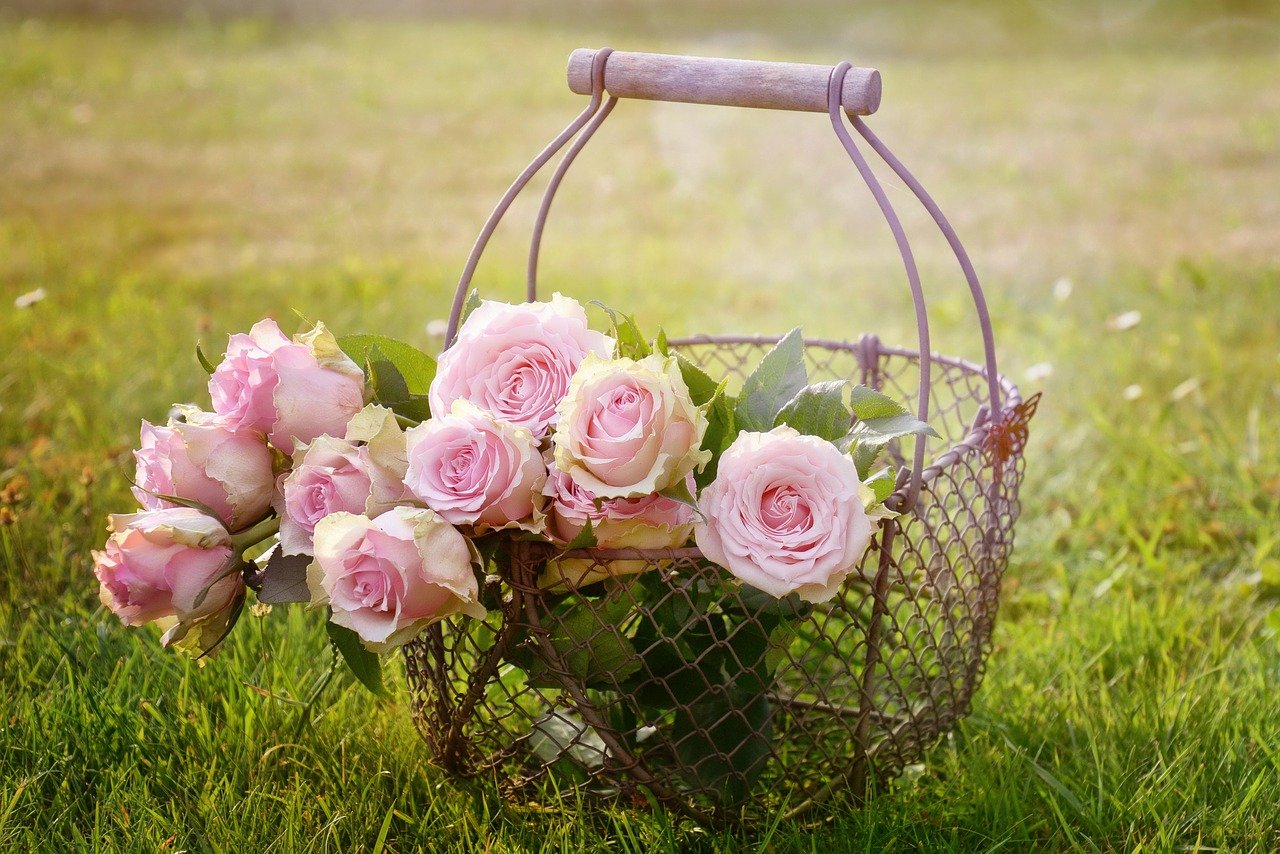 Ah, the rose, the most romantic of all flowers! Or at least, that's how many people perceive it, and this, along with the flower's undoubted beauty, is why it will always be on the lists of most popular flowers. Roses aren't just stunning to look at (they come in many colours, not just the red we are most used to); when they were first cultivated it was for medicinal reasons and to make perfume. We still do the same today, in fact, and dried rose petals are considered the perfect alternative to confetti at a wedding.
The optimum time to plant roses is in the spring, and since they grow without much need for interference, you should be some beautiful blooms by the time summer comes around.
Sunflowers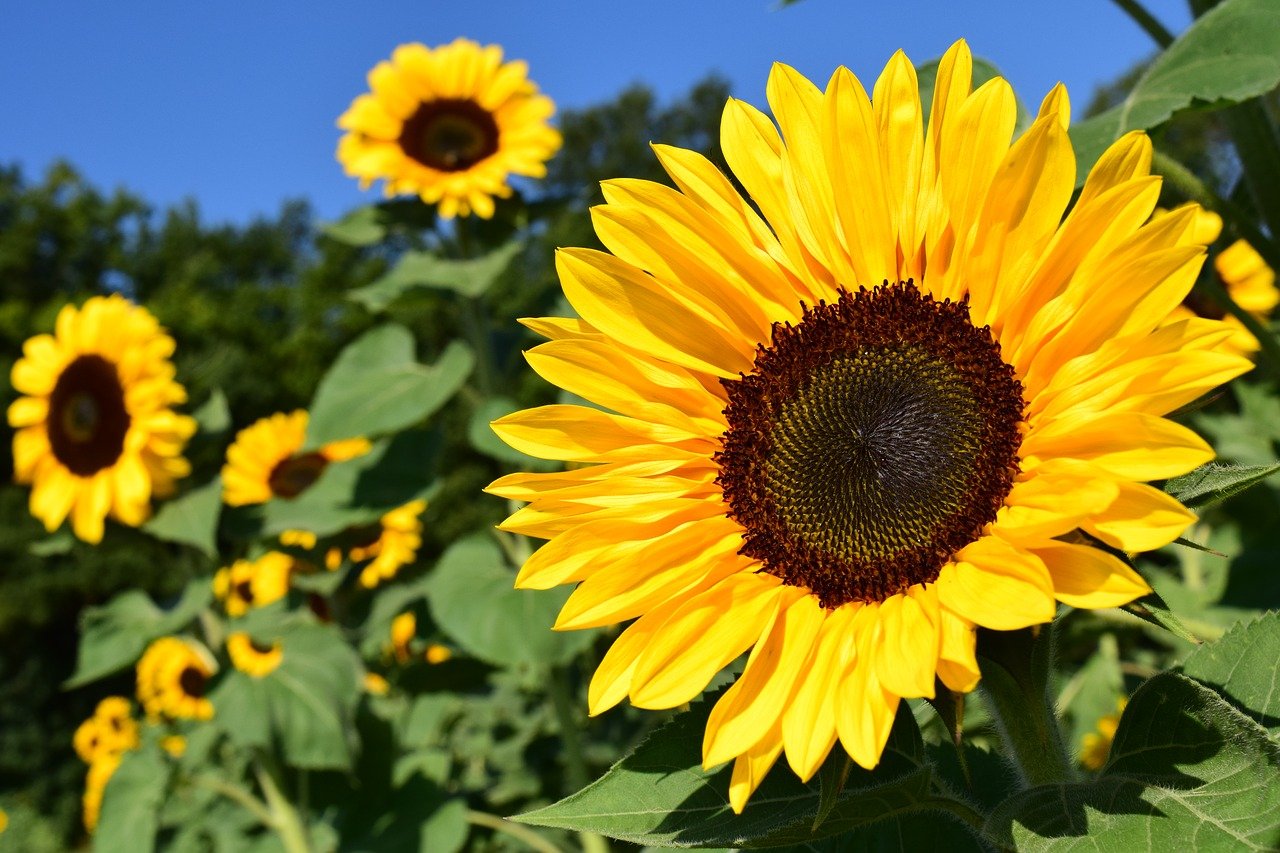 Is there any more joyous and joyful a flower than the giant sunflower? Its beaming yellow face towering above everything and everyone else in the garden is a sight to behold. It's little wonder that children adore planting them – big kids love sunflowers too, and they are always a welcome addition to any garden.
To successful grow sunflowers, you will need to put them in a spot that gives them six to eight hours of direct, hot sunlight every day, which is why planting them at the start of summer is ideal. You'll need to give them space though; not only can they easily grow to over six feet tall, but their roots spread out a long way too. Dig the soil well before planting for the best results.
Tulips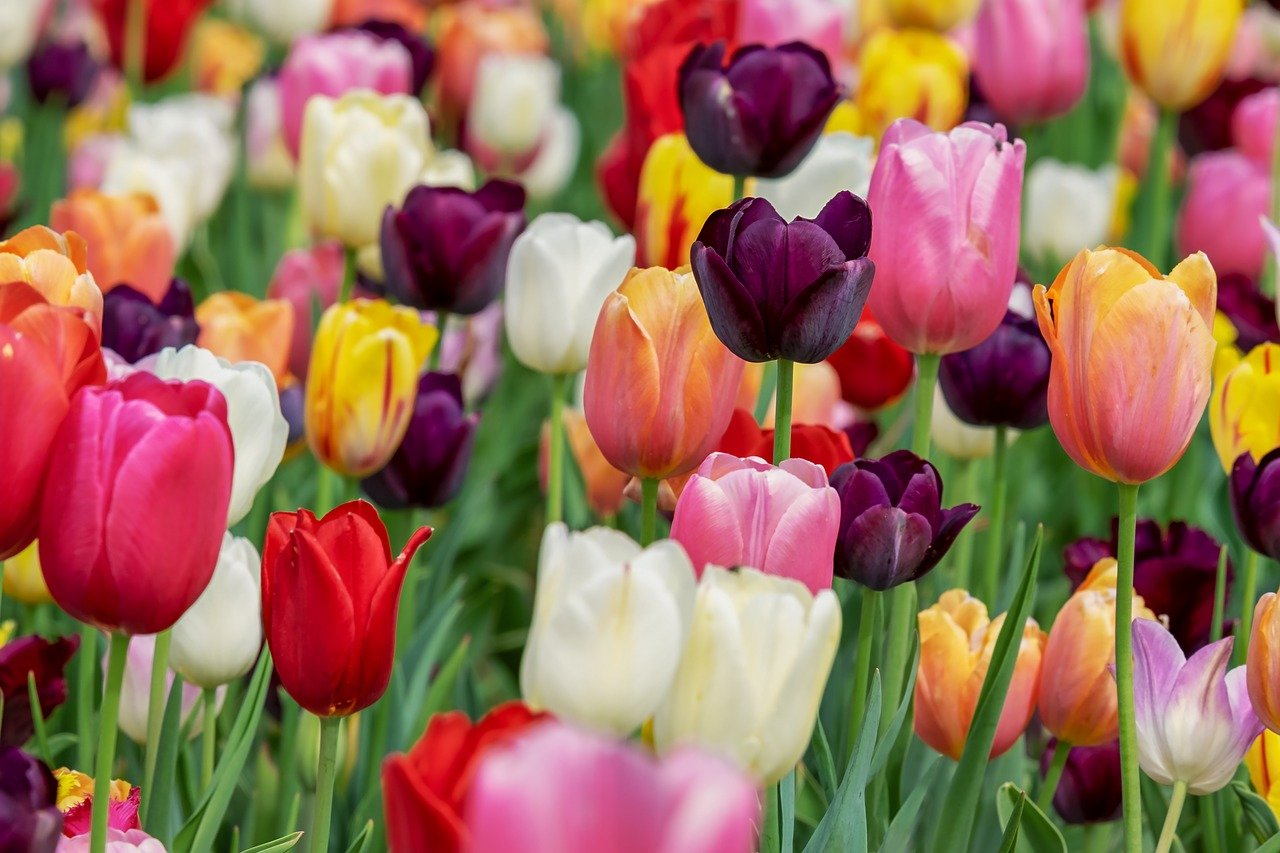 Amsterdam might be famous for its tulips (they were once more valuable than gold), but that doesn't mean you can't grow them successfully in your own garden, and since they are one of most popular flowers types in the world, it is probably that this is exactly what you want to do.
There are more than 3000 varieties of tulips across 150 different species. Tulips signal the arrival of spring and bloom around Easter time (give or take), and for that reason, you're going to need to plant the bulbs in the autumn. They will need to get partial sunlight, and the soil they are planted in should have good drainage.
Peonies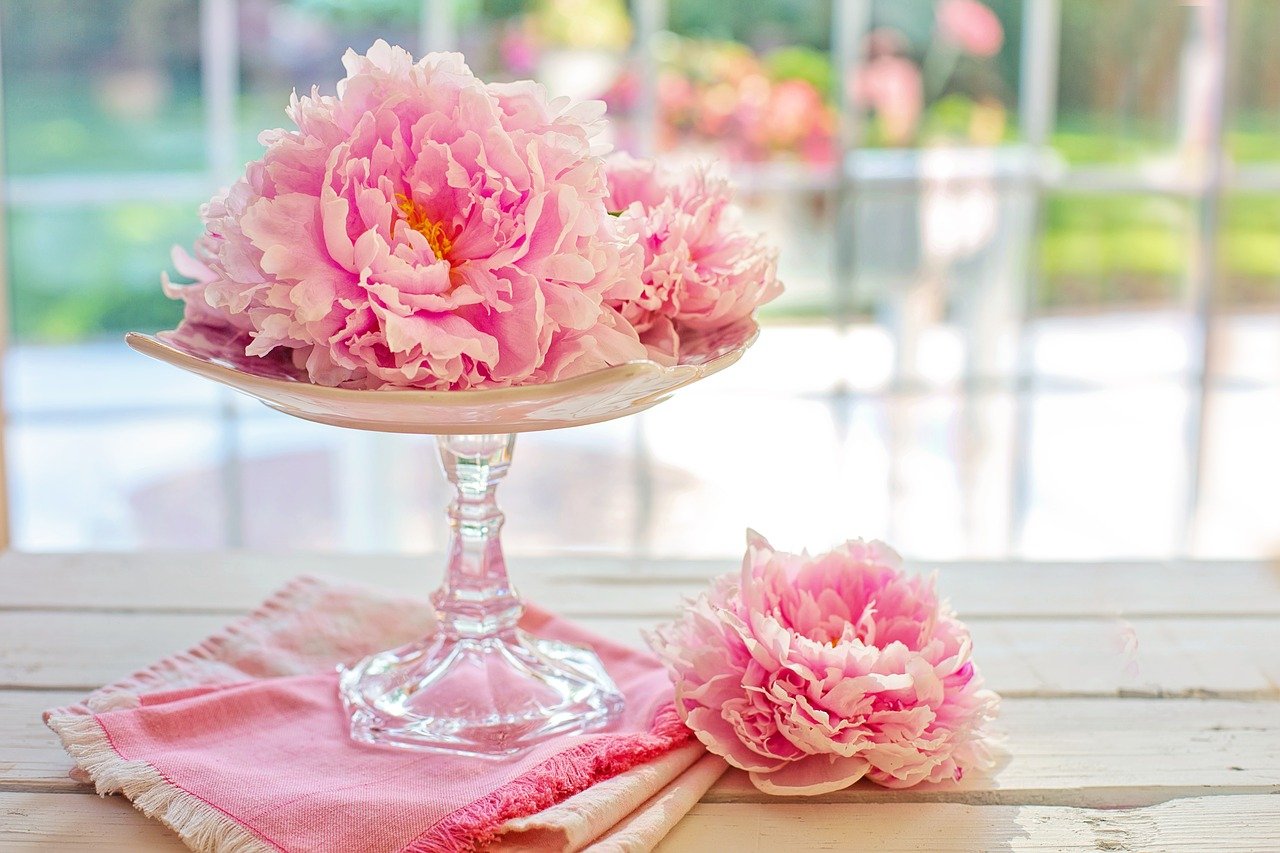 Peonies are some of the most colourful blooms around, and you'll find them in purple, pink, red, white, and more. The best advice on offer when it comes to growing these lovely and ever-popular flowers is to make sure you plant them with plenty of room around – they can grow up to as much as five feet.
---
---
Plus, they do return year on year (assuming they are well taken care of) so you'll need to factor that into your plans. Plant them in late September or October for the full effect.
Dahlias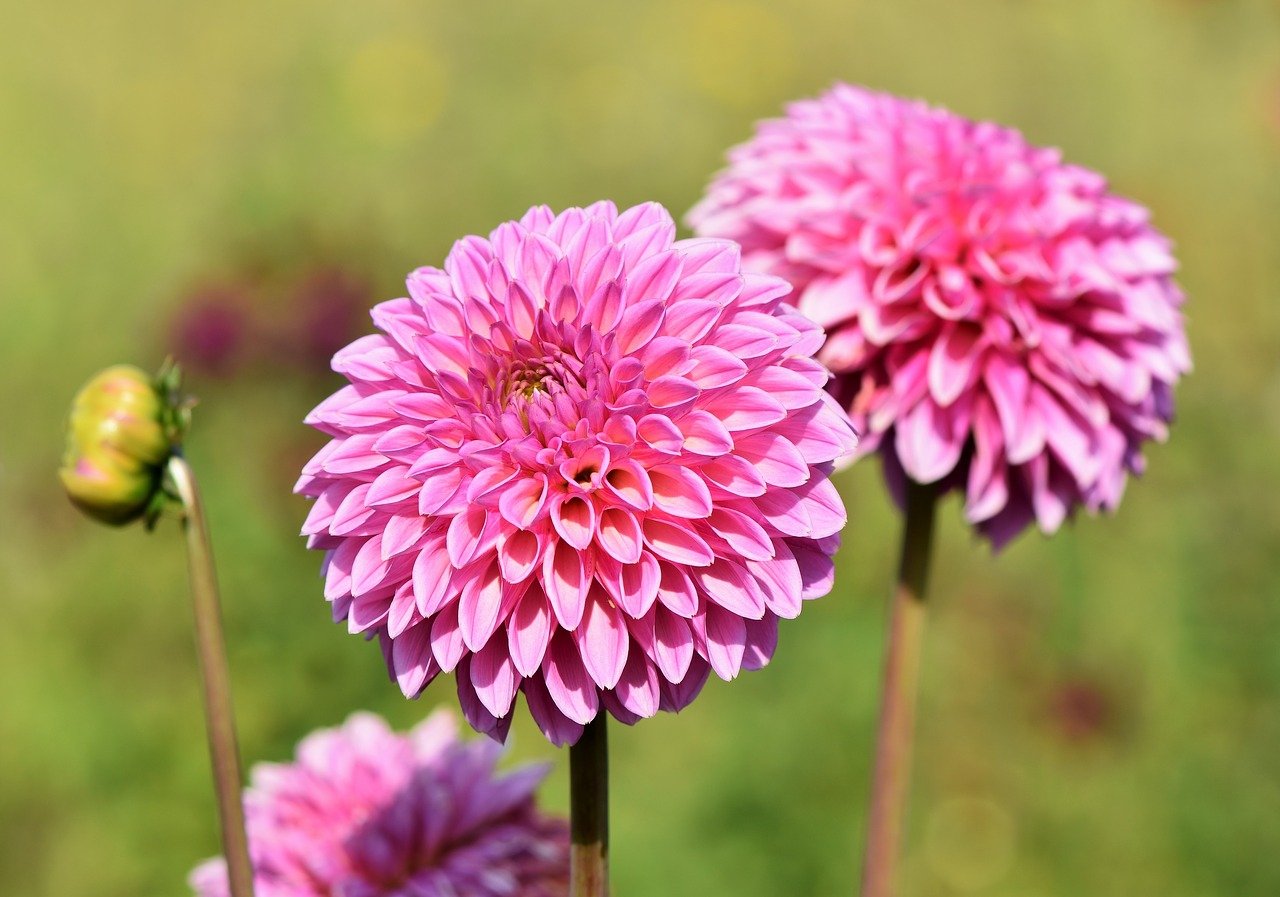 Dahlias are unique looking flowers, almost having a shaggy coat of petals rather than anything more delicate. Yet this is what makes them land on the most popular flowers lists, and it does look beautiful. Plus, dahlias have plenty of colours to choose from, so you can choose just this one flower variety and still have a garden that looks stunning. Since they bloom from mid-June until the first frost in October or November, they will be around for a while yet.
Somewhat different to the usual way of planting, dahlias prefer having shade when you're growing them.
Marigolds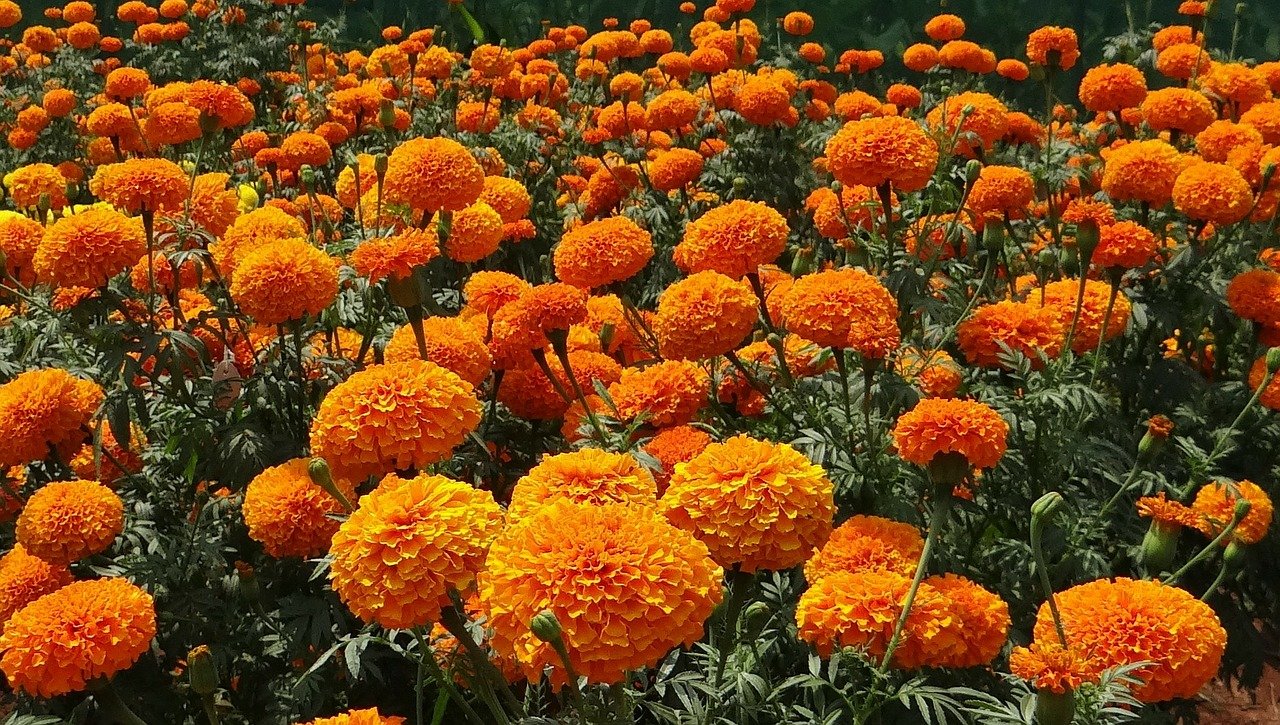 Marigolds, in their striking gold and orange hue, are symbols of wealth and success, so of course, they are going to be popular. The fact that they look genuinely magnificent when they are blooming certainly doesn't hurt either. In fact, the colours they produce are bright enough t be used in natural dyes for textiles.
The best time to plant marigolds is in the spring so that they can make your summer garden look a treat.