So you want a water feature in your garden this summer? We don't blame you. Water Features are a pleasant addition to any summer garden, but picking the right one isn't as easy as picking a new colour for your accent wall. You need to find the type that suits you and your garden best. In this post, we consider 5 of the best for your garden.
5 Best Small Water Features For Your Garden
The water features on the list below are specifically chosen to give you a broad overview of the range available. As you will see there are ones that will appeal to most tastes and garden types. Read on and get inspired.
1. Water Fountain Garden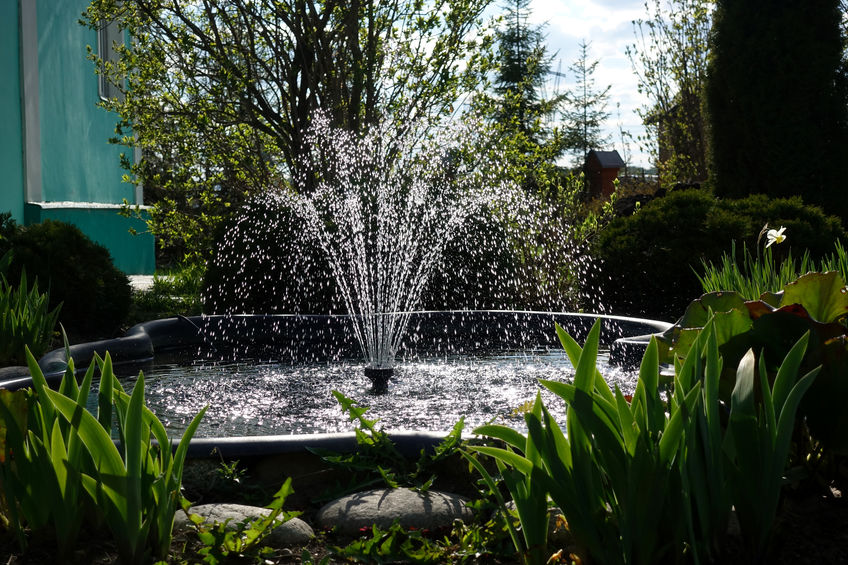 Imagine sitting on your garden chair in the gentle sunlight or laying on the soft dry grass. Your eyes are closed. It's your day off and there's nothing in the world to stress or concern you. In the background you hear the trickle of water from your water fountain garden.
That's just one great reason for having a water fountain garden, there are others which you're sure to discover when after you install yours this summer. A water fountain garden not only gives you something pretty to look at, it's very good for relaxing and meditation with.
2. Pond Water Features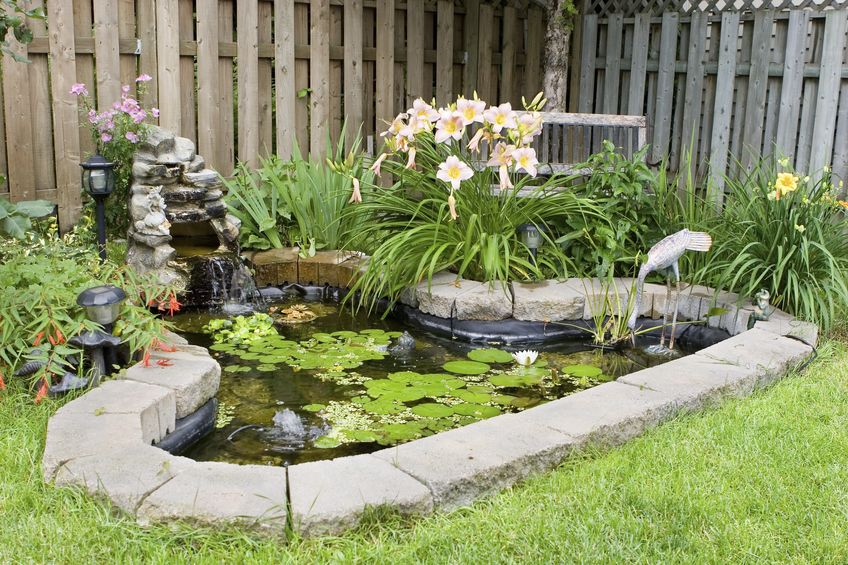 In the heat of a mid-summers day you'll be glad of your pond water feature to take the heat out of the surrounding air and cool you and your family down as you sit around drinking colourful cocktails and wearing large sun hats. A pond is also perfect if you're an animal lover.
A pond water feature in your garden can be filled with fish. What fish you choose is up to you. Fish are very easy outdoor pets to keep and they love life in a garden pond. Your pond will also attract different kinds of wildlife from far and wide. Enjoy watching the birds and cats that arrive to cool down.
3. Water Features for Small Gardens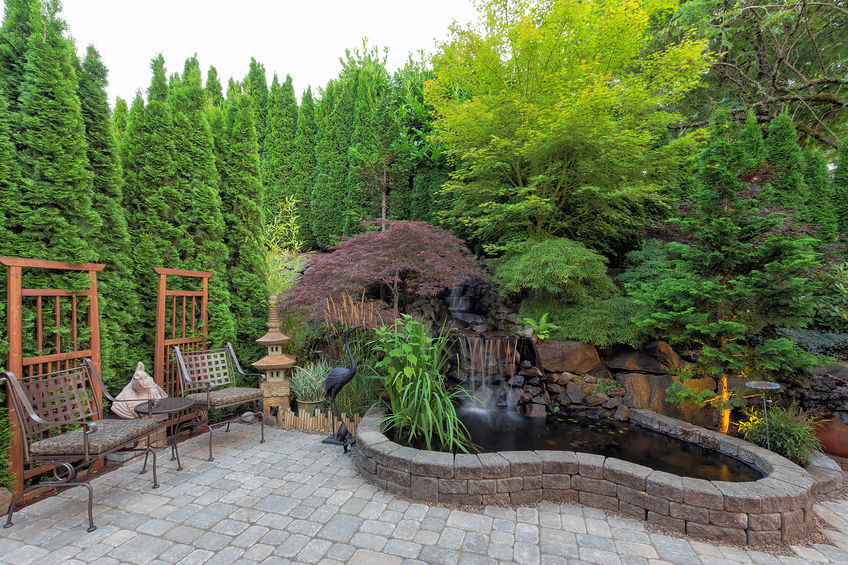 If you have a small garden or you want a water feature but don't want to invest in a large pond, there are plenty of water features for small gardens available. These can be small fountains or Solar powered water features that only require a little bit of installation work and maintenance.
Buying a water feature for small gardens is an excellent way to combine the best of both worlds. You still have the gentle trickling sound of water in the background as you meditate, but you don't have to deal with the high maintenance needs of a pond or larger fountain.
4. Small Solar Water Feature
Small solar water features are available in all kinds of shapes and sizes. You can have ones that look like cottage wells or ones that look like features you would find in a zen monastery. They are bowl-shaped and contain stones for the water to run over.
Apart from being very pleasing to the eye, this type of water feature is also pleasing to the environment and your garden. It runs on sunlight, so there is no need to hook it up to the power in your home. The small solar water feature will simply run automatically, and keep your garden lush green.
5. Small Solar Fountain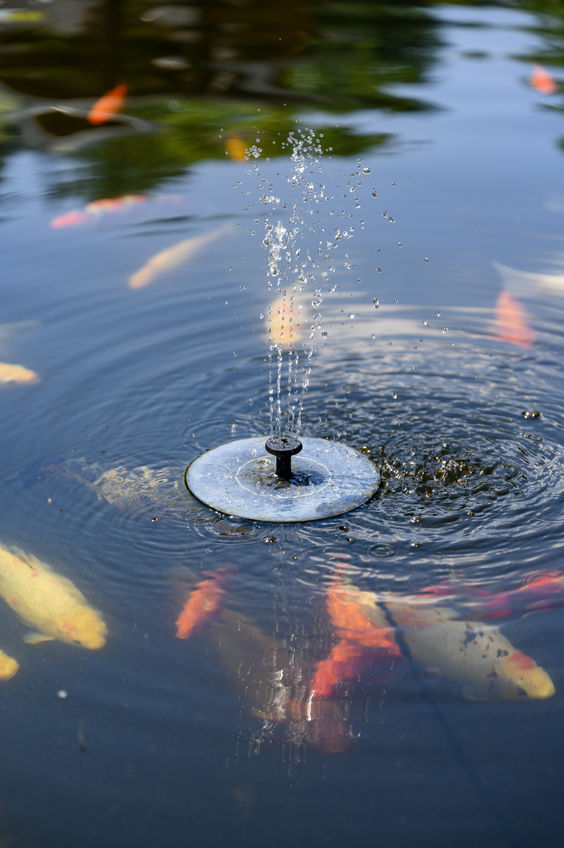 A small solar fountain is a garden water feature that recycles water from your home's mains system and creates a gentle trickle or a spout of water from the centre. They are available in many shapes and sizes, but all of them are relaxing and beneficial to your garden.
Larger Solar fountains use more water and require more maintenance to keep, that's why a small solar fountain is a great idea if you want an affordable way to bring a low maintenance water feature into your garden. This item is entirely green and requires no mains power.
Get the Right Water Feature for Your Garden
Choosing a water feature for your garden isn't the same as choosing a table for your dining room or a colour for your accent wall. There is a little more to consider than just its size, shape, and usage. How will the water feature get powered, for instance, and are there any safety concerns to think about?
Although many water features are entirely safe there may be some situations where one is preferable over the other. If you have small children a pond may not be a good idea, on the other hand a small solar fountain could be perfect. If you have any questions about water features or you want to browse some nice examples, CALL US TODAY!