The garden is one of the best parts of your property, and a great location to socialise, spend time, and enjoy the natural world. It is also true that the garden can come alive at nighttime, and one of the best ways of helping this to happen is to choose the perfect lighting. There are so many different choices that can be used in order to do this, and we're going to look at some of the best garden lighting ideas right now.
Solar Lighting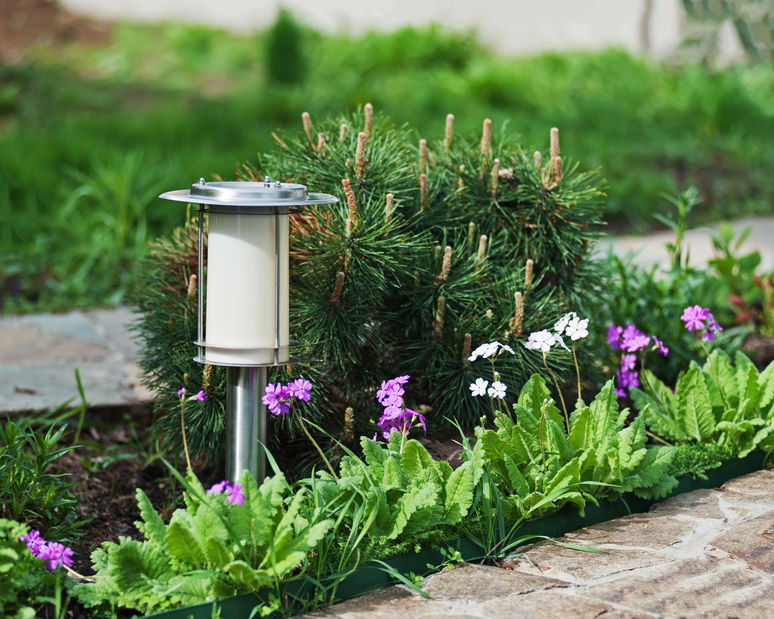 Solar lighting is the future, and there are so many great benefits to this. For one thing, you are not required to have a power source with solar garden wall lights, as the panels absorb energy from the sun to keep them working. This is something you need to think about when you are choosing the perfect lighting for your home.
Mixed Lanterns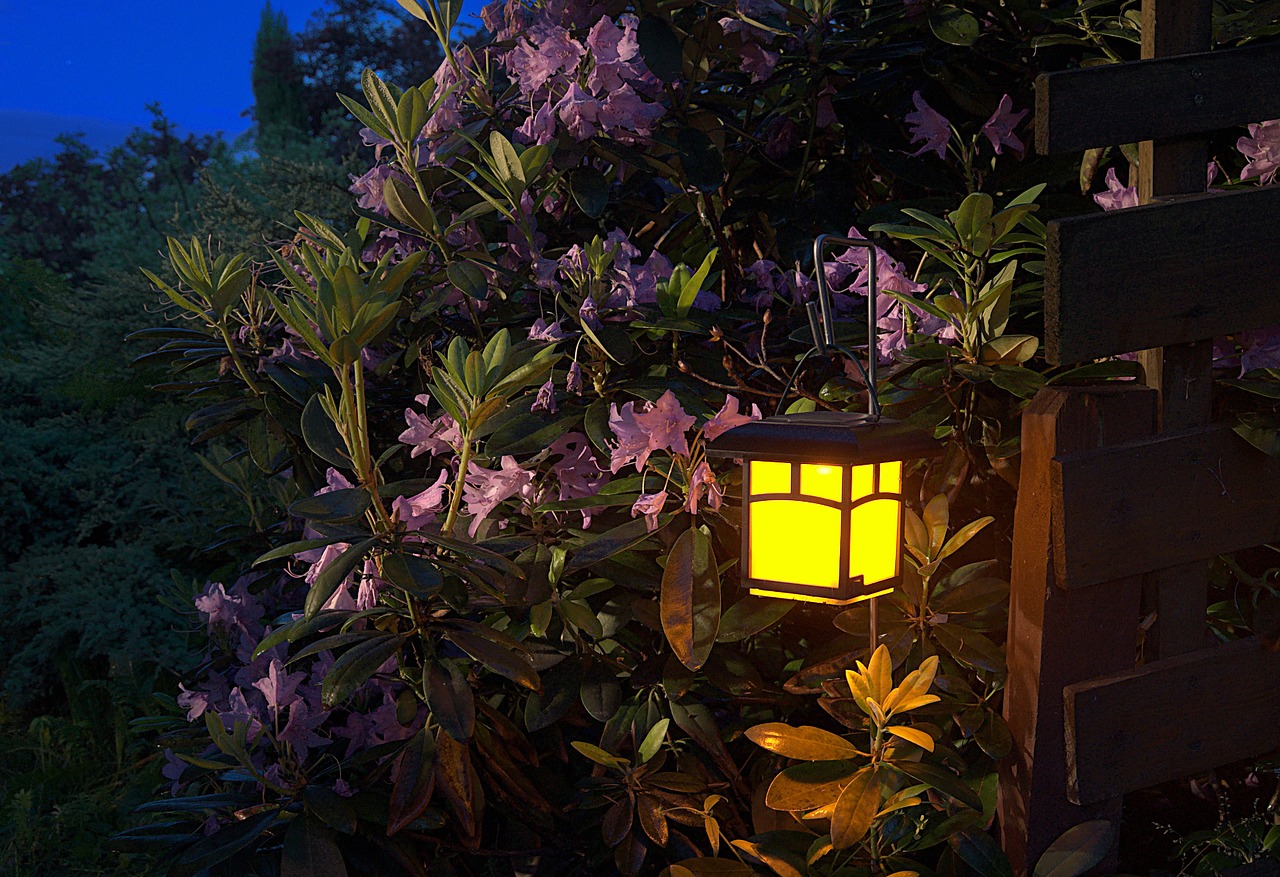 Lanterns are a great source of light, but they also provide an excellent artistic addition to the garden. If you can use lanterns of different colours, shapes, and sizes, there are so many great benefits to this. They are an easy source of light and a great way of adding verve and personality to your garden.
Seasonal Designs
Something else to consider when you are looking for the best outdoor lighting ideas is to consider seasonal designs. Try blending more modern, contemporary styles with the more old-fashioned designs for maximum effect. This will give you a unique blended style.
Candles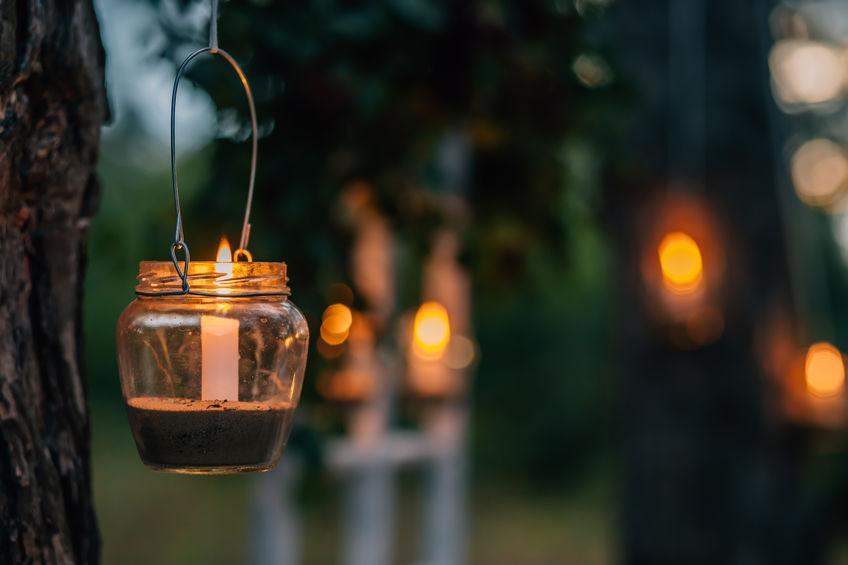 It is difficult to beat the ambience and style of the natural orange-gold glow of candles. There's something about a naked flame flickering in the deepening evening that gives a more intimate and personal feel. And you can protect the candlelight from the imposing winds by using a vessel that can also help to cast the light as well.
Fairy Lights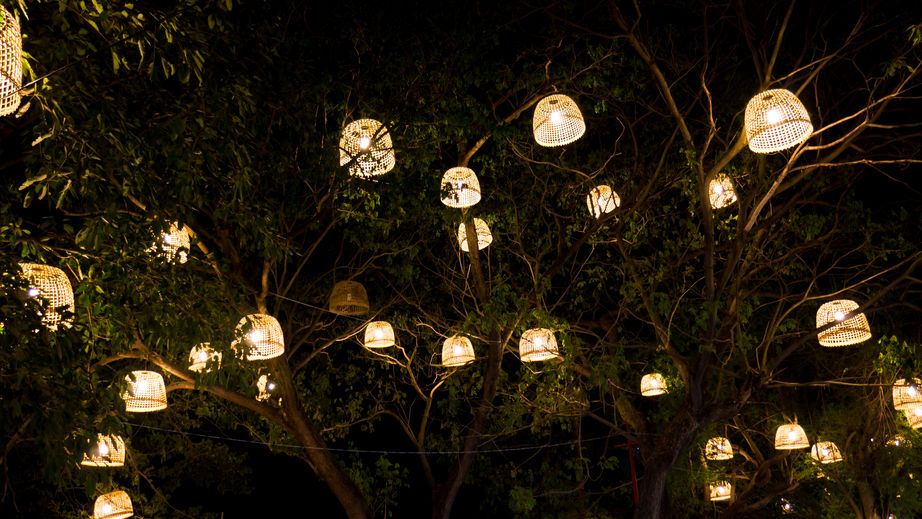 Fairy lights are versatile and magical, and they present a cost-effective and efficient way of adding some light to your garden. One of the best things about fairy lights is that they take up minimal space, and this is something that makes them a highly attractive choice for things like garden party lights, etc.
Colour Match
Matching and coordinating the colours you choose to go with is so important, and this is something you should be looking at as much as possible. Colour coordinate your candles, lanterns, lights, and lamps, and this will provide a consistent colour scheme to the garden, which is going to help in a big way.
Sparkling LED
You can get creative and look at ways of illuminating the garden paths and walkways. One way of achieving this effect is to add some sparkling LED lights to trees, to give their branches a ghostly glow. You could go for the more typical bluish-hue from the lights, but there are also options with a softer golden glow as well.
Paper Lanterns
Look at the way other cultures use light, and think about how you can work with this in your garden. For instance, paper lanterns are a big part of Chinese culture, and making your own could be a great way of adding a unique and more appealing garden lighting design that looks great as well as providing a practical job as well.
High-End Options
Just because you're lighting the garden, it's no reason not to go all out. There are loads of wonderful options you can use that will help you to make the most of this. Take a look at some of the high-end pieces you could use for patio lighting ideas, and look at what you can do to get this right as much as possible.
Use Uplighters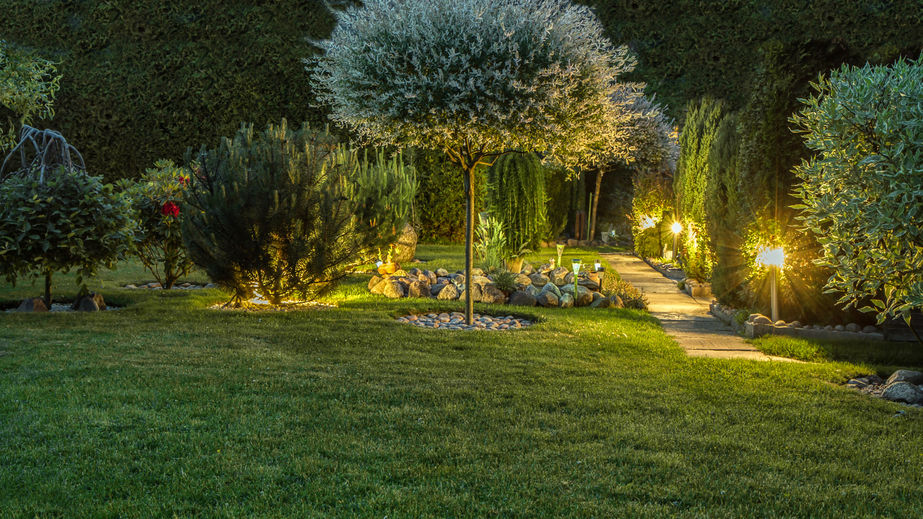 One of the worst-kept secrets when it comes to outdoor lighting is that up-lighters are the key. When it comes to patio lighting ideas,up-lighters are one of the most effective forms of catching the eye and adding wow factor. There are plenty of excellent outdoor uplighting options, and you need to look at what you can do to utilise them as well as possible.
Use Other Materials
Textures and woven materials are so important when it comes to trying to make the most of the lighting at home, and this is something to consider. Woven materials and sculptures can make all the difference when it comes to enhancing the lighting in your garden.
If you are trying to make the most of garden lighting ideas, you are going to need to make sure you focus on outdoor patio lights as well as lighting the lawn itself where possible. This is something you are going to need to think about as much as possible.
---