When it comes to gardens, London has many options for locals and visitors alike to explore. Escaping the hustle and bustle of the city can really lighten your mood, allowing you to unwind and relax after an exciting day shopping or catching a show. While we love Hyde Park, especially on a warm summer's day, there are countless other options we could suggest. From well-known gems, like Kew Gardens, to Fulham Palace Garden and other hidden retreats, you won't run out of safe havens to wander. With that in mind, here are the top 10 London gardens for you to visit.
Kew Gardens
With over 300 acres to explore, Kew's Royal Botanical Gardens are much more than a collection of flowers. As a matter of fact, this particular garden is among the largest living plant collections in the entire world, containing the biggest display of seasonal flowers in Britain. However, Kew Gardens isn't limited to flowers alone. From historic glasshouses and treetop walkways to plant tunnels, waterfalls, and lilypads, you could easily spend a day walking around the attractions.
Kyoto Japanese Garden, Holland Park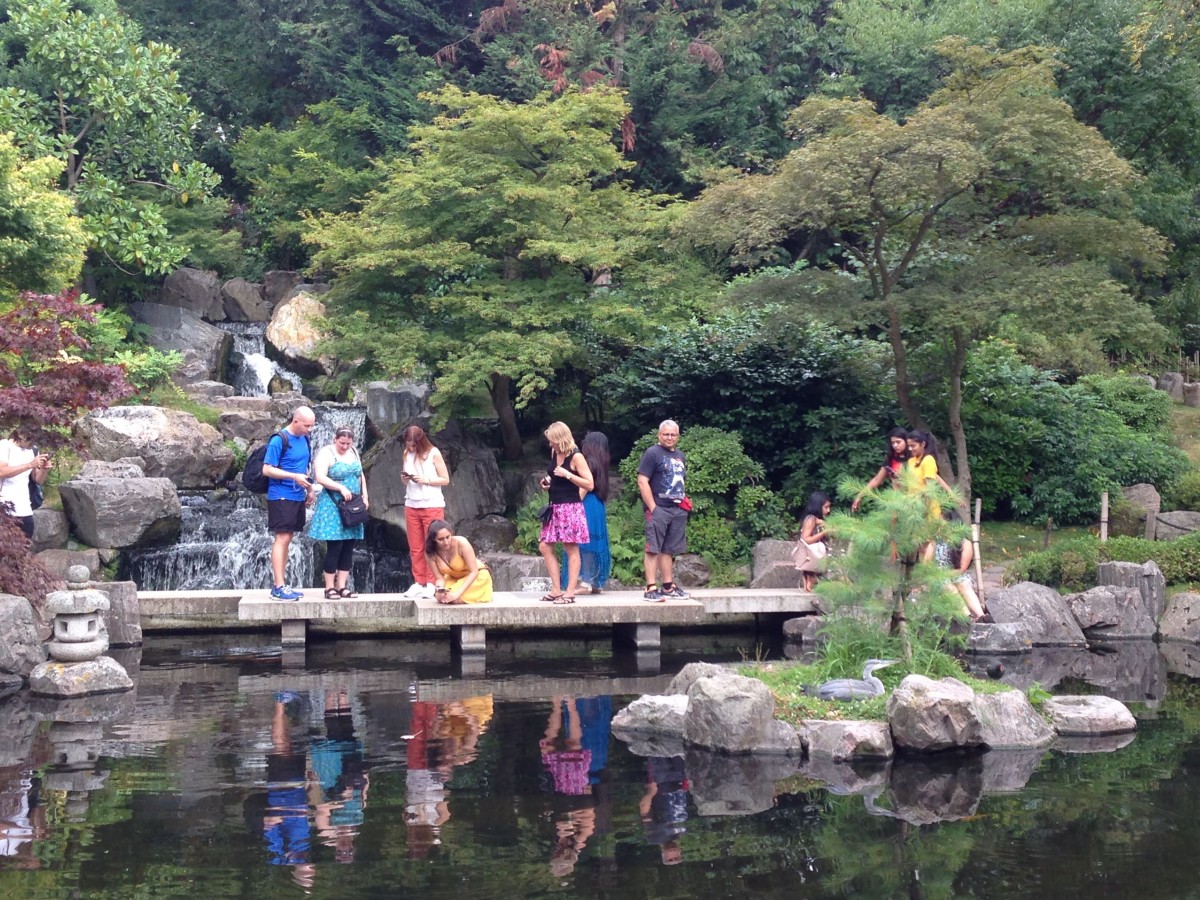 Holland Park's 22-hectare grounds are a well-known gem, but many people aren't aware of the hidden treasures inside. The Kyoto Japanese Garden, a traditional Japanese garden, is well worth a visit, offering a tranquil oasis free from stressed-out Londoners. A few minutes of quiet reflection here and you'll soon be searching for Japanese getaways. This park is home to stone lanterns, tiered waterfalls, a beautiful koi carp pond, and a peacock or two for good measure.
Fulham Palace Garden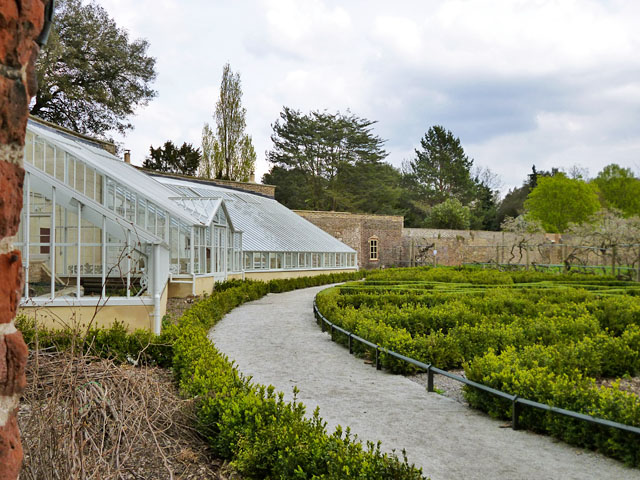 Being only 13 acres, the garden at Fulham Palace isn't the largest in London. However, what is done with that space is beautiful. The garden might have changed dramatically over the years, but it remains an important part of the Fulham Palace estate, acting as a source of food, as well as leisure. At Fulham Palace, you'll find rare trees and plants, but what is most interesting is the walled garden. This urban oasis features beehives and fruit trees along with its glorious flowers.
Isabella Plantation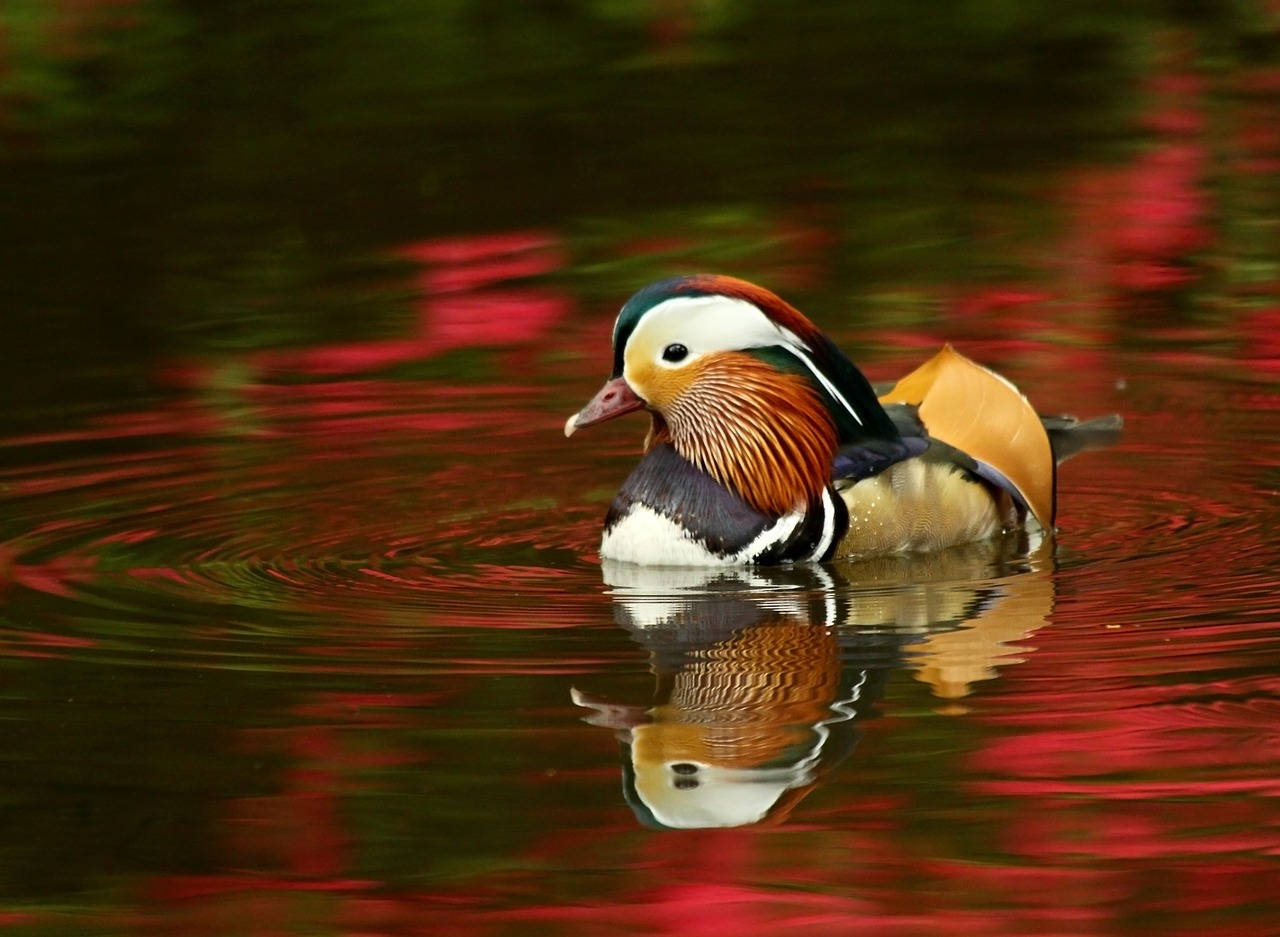 A woodland garden located in the heart of Richmond Park, The Isabella Plantation is best known for azaleas. These flowers are typically at their peak around the end of April and the beginning of May, making that the best time for a visit. The plantation originally began when a damp area of the park was fenced off. This was so that beech, oak, and sweet chestnut trees could be planted for timber. It was only much later that a park superintendent declared this area an official garden.
Chelsea Physic Garden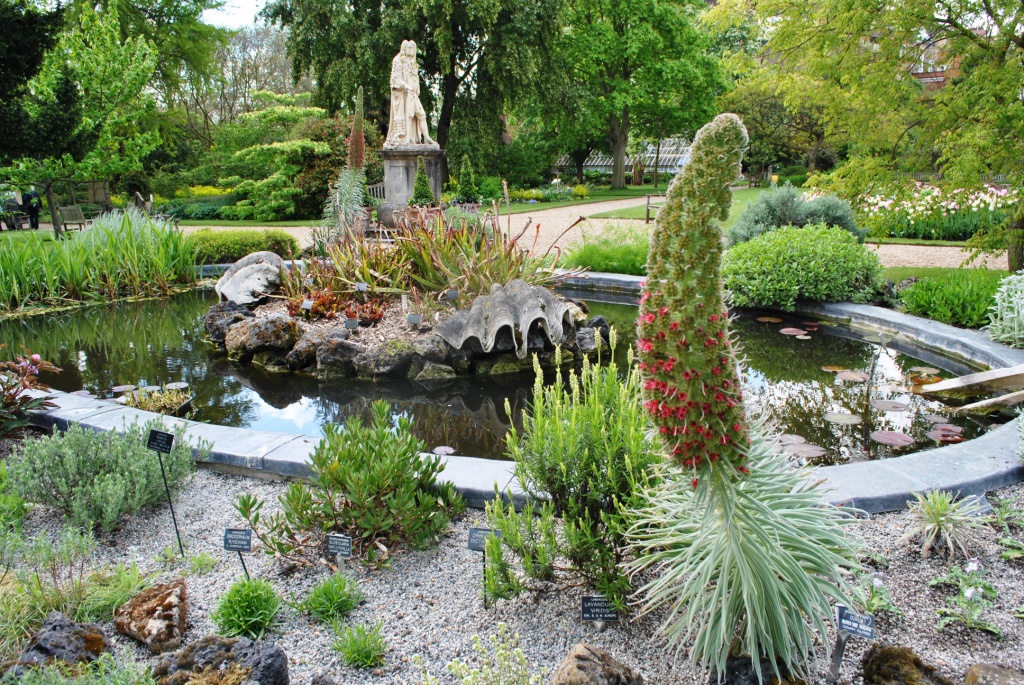 Hidden away by the Thames, Chelsea Physic Garden is the oldest botanical garden found in London. Originally founded back in 1673, this garden isn't the largest, but it is among the most interesting. Chelsea Garden was an apothecary garden, planted to train apprentices in the use of medicinal plants. Today, the space includes different growing environments, like a Pond Rockery and several greenhouses. Within that collection is one of the world's first heated greenhouses.
St Dunstan In The East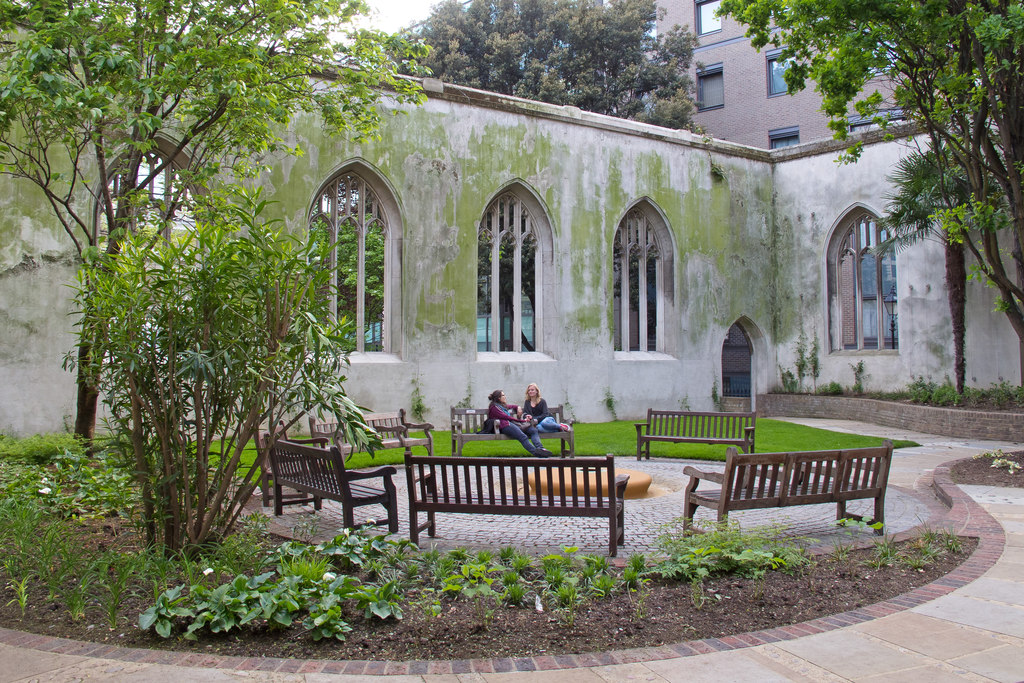 While a public garden today, St Dunstan In The East looked incredibly different several centuries ago. The building, known as The Church of St Dunstan, was first built around 1100. Sadly, over the years, this sacred space has suffered severe damage. After the church was destroyed in World War 2, it was decided that ST Dunstan's wouldn't be rebuilt. Nowadays, vines have wound themselves around walls and trees grow in windows, making the space a beautifully green spot.
Richmond Hill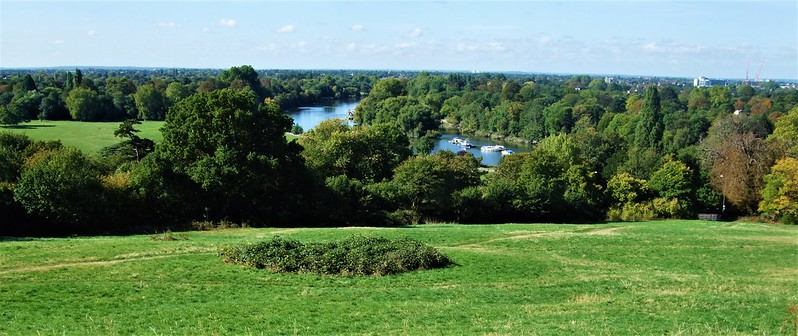 While not actually a garden, the green space of Richmond Hill is among the most breathtaking in London. The view of the Thames you see from the top has been an inspiration to many poets and artists. What's more, this view is the only one protected by an Act of Parliament and has been since 1902. If that doesn't tell you how beautiful it is, then nothing else will. Whether you witness the sight in the morning, afternoon, or evening, you are always in for a memorable treat.
Phoenix Garden
After being destroyed in the Second World War, the east side of Stacey Street, which is located near Covent Garden, was used as a car park for years. However, after negotiations in the early eighties, the space was converted into a community garden. While this garden certainly isn't grand, you can feel the love and hard work invested as you walk around. The space is managed by local residents, who work as volunteers, which has given the garden a light-hearted charm.
Hampstead Pergola And Hill Gardens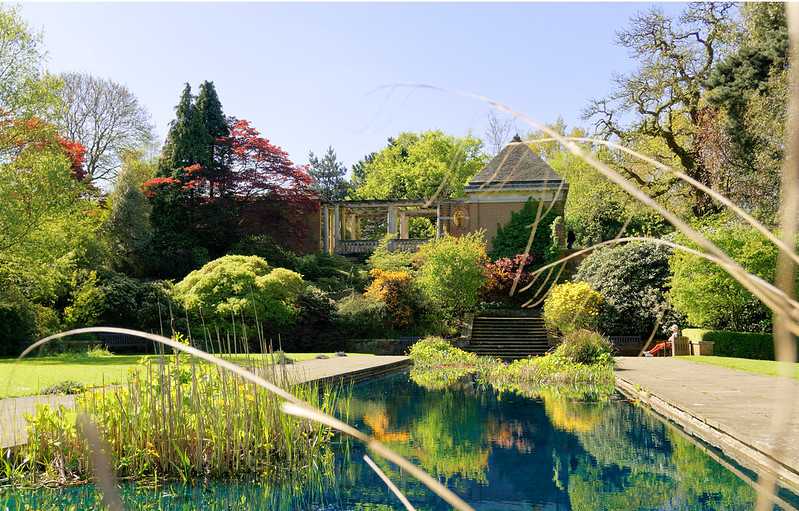 Hampstead is an overall lovely place to visit, featuring fancy coffee shops, boutique stores, and much more. Although those attractions are enticing, the most beautiful part of Hampstead is definitely the Hampstead Pergola. This space was commissioned by Lord Leverhulme, who decided that his mansion nearby needed a grand terrace. Hampstead Pergola is beautiful whatever the season, looking equally as breathtaking under snow and the summer's sun.
Mount Street Gardens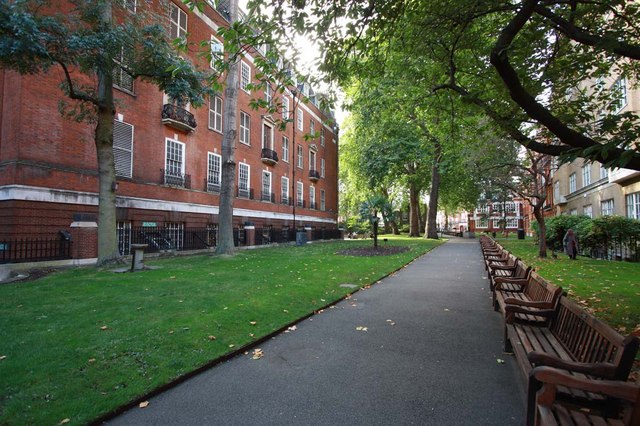 Tucked behind houses and mansions in Mayfair is Mount Street Gardens. Made in 1889, this park is named after Mount Field and located on the once burial ground of St George's Hanover Square. The park is a quiet and relaxing place, which features stone benches, bronze sculptures and colourful flower beds. Palm trees thrive in the area too, due to the warm microclimate. While the garden can be explored in a few minutes, the peace makes it feel like a much larger space.
Packed tubes, busy streets, and loud traffic make London a very overwhelming place. However, even within this huge city, there are green getaways to enjoy. All you need is to know where you can find them. Getting away from the noise and excitement, even for a few minutes, will make you feel much calmer and happier overall. For a safe haven on a warm summer's day, head to one of the top 10 gardens in London.
---