A stylish garden is many homeowners' desire. Indeed, a lot of ideas have been suggested on how to make the garden lively and welcoming. It is, however, worth noting that not all ideas will work. This is particularly true if you are looking for contemporary gardens. What should you try? How can the garden be designed to reflect your personality, tastes, and needs? Well, this article answers these and more questions accordingly.
What is the worth of a Stylish Contemporary Garden?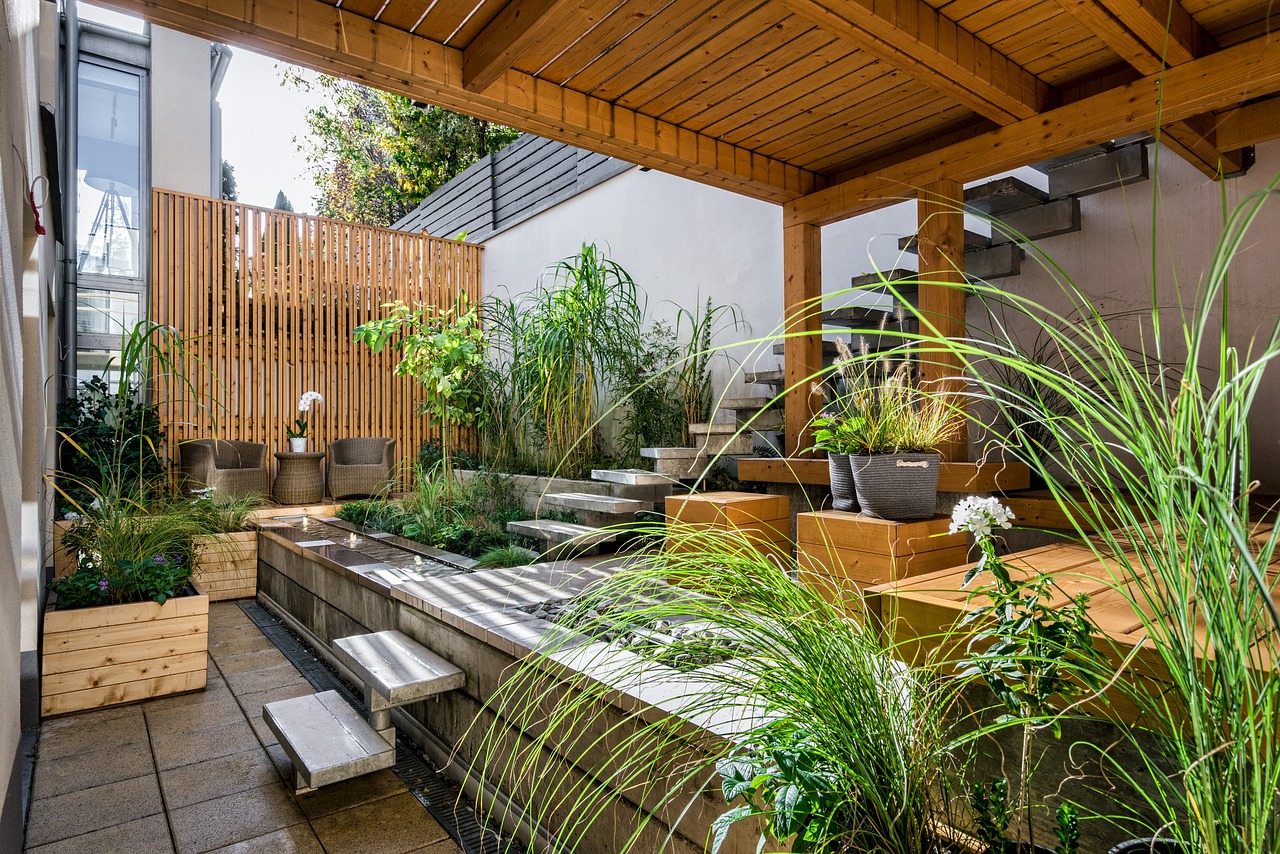 The term contemporary means what is occurring presently. Some people may opt to use the word modern. This means that a contemporary gardens uk are designed with modern ideas in mind. These gardens tend to be characterized by hard-edged and minimalistic ideas. Strong lines and areas are used to emphasize functionality and beauty. The value of following such a path can be explained as follows:
It Increases the Value of Your Property
There are many home buyers seeking for a modern look in the outdoor space. You are likely to get a better deal if you embrace contemporary garden ideas. Your home will sell faster.
You will Have Time to Use and Enjoy the Space
It feels good to be outdoors during summer or in the evenings. Once you have cleared all the debris and created a new look, it will be easy to invite your friends over for a good time. Your children will also love to play outdoors as opposed to being confined in the indoor playroom.
It Helps You to Avoid Health Issues
A poorly designed garden is bound to have hiding places for pests and insects. You can suffer from infectious diseases if you fail to re-design the space.
---
Looking for garden design services? Call: 01245 901537, 07968 449570
---
To create contemporary and stylish gardens, you should consider the following tips:
1. Find the right plants
Contemporary garden planting schemes are designed to reflect sustainability and beauty. Always go for plants that are easy to maintain. This means that you do not have to water them regularly since they can withstand harsh weather conditions. The plants include yucca, Canna and Alocasia, Hosta, and New Zealand flax among others.
2. Be careful about where your garden faces
While a garden facing south is good for socializing, it is likely to get extremely warm during summer. Your plants will need a lot of watering. You can install a good shade and choose the appropriate plants for space. Otherwise, finding a different location for the garden is important.
3. Select permanent features carefully
Modern gardens UK are designed in such a way that you are allowed to see everything at once. Hidden features and twists are fewer. It is therefore important to avoid using permanent features. For instance, you should avoid lawns and composite heaps.
4. Get rid of clutter
Your garden will look out of place when it is cluttered. The experts in simple modern garden designs make efforts to ensure that what is featured is necessary. Always go for a few pieces of furniture, potted plants, and sculpture.
5. Choose perfect lighting
Lighting is an important part of gardening because it can be used to highlight some of the areas while hiding others at night. Note that energy saving lighting is vital in this case. It is also important to ensure safety considerations are made.
6. Feature varying heights
If you wish to have interesting things at different places in the garden, varying heights are worth trying. As the guests look more and more in the space, they will find attractive features and areas to sit. This works better if your garden space is big.
7. Do not forget to create a focal point
Contemporary gardens must have a focal point. This can be made using contemporary planting, a piece of sculpture or even a waterfall. at the same time, you must not be overly creative to the extent that the focal point looks flashy as opposed to minimalistic.
8. Go for hard landscaping
This option ties together everything placed on a modern garden. You can use stones, water features, planters and raised beds. They can be constructed into the garden to house a lot of soil. The planted will be raised to the eye level to the end that your garden will look unique and styling.
9. Be creative when creating borders
Perfect contemporary garden borders are only created when you are creative. You must avoid bringing in too much to the garden while at the same time defining the borders clearly. One of the ways this can be achieved is placing plants in the right place. Also, lawn gravel can be utilized.
10. Choose comfortable and durable seating
This idea can add an interest design twist in places that do not feature a lot of grass. Always go for comfortable chairs to create a cosy feeling for the guests. They must also be durable because they are subjected to things such as humidity, sunrays, and pest infestation. Hardwood that has been treated accordingly is a good option.
11. Find natural and timeless materials
You must not go for modern materials just because you are designing a modern garden. Many professionals in contemporary garden plants UK only use natural materials. They will feature rocks, wood, and exotic plants.
12. Use water to stimulate the senses
Water features offer you a good chance to create a sense of movement and reflection. It can also be used when you want to disrupt the quiet pattern in your space.
13. Use concrete steppers and pavers
This creates a geometric design in the garden. The paving areas can be interrupted using polished pebbles to create an incredible pattern.
14. Consider featuring pieces of metal
While designing a modern back garden, it is wise to feature galvanized metal. You can use it as a planting container to illuminate the paths. Stainless steel can be used to create custom fire pits because it adds a touch of elegance to the area.
15. Include spheres
These features offer an incredible, scalable, and elegant addition to any modern garden. They can be made from different materials including metal, ceramic, clay and concrete. You could use them as focal points.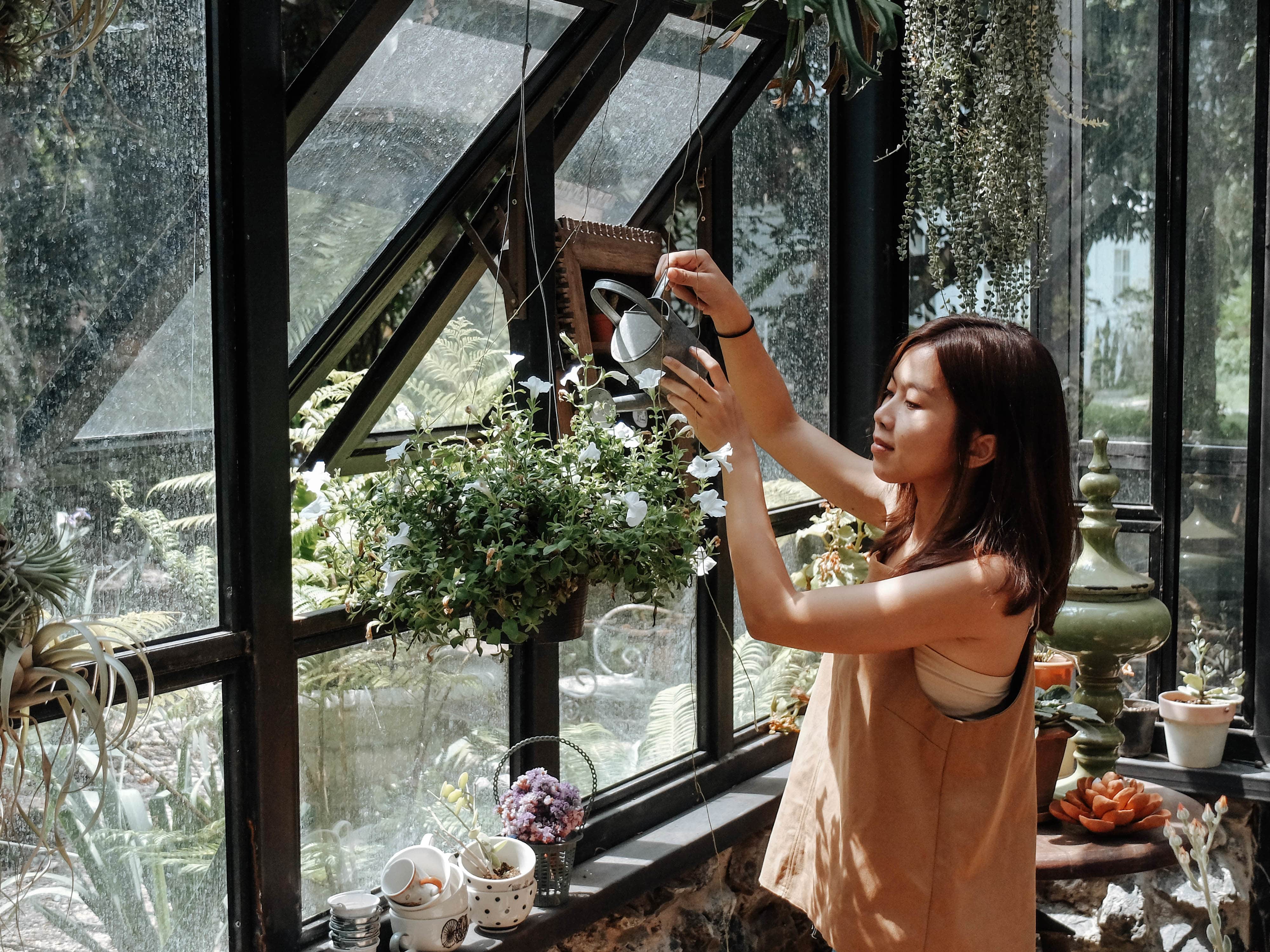 16. Feature slick pots
It may be daunting to set a portion for your plants if you have a small garden. The best option is to feature slick pots made from different materials including resin, clay and ceramic. They also come in different shapes and sizes. Proper arrangement and placement in this case.
17. Add colour
The type of colour featured will have an impact on the mood of your garden. Focus on the general theme and find colours to complete it. Painting some parts of the garden using simple and attractive colours garden can make a great difference. White is a perfect way of creating a warm, inviting and spacious look.
18. Incorporate artful pieces
Art has a way of making a garden standout. The onlookers will get a complete understanding of some of the ideas that inspired the design. At the same time, you must not upset the minimalist elements. One piece of painting or sculpture is enough to usher in uniqueness.
19. Feature open spaces with inviting paths
This is an important part of contemporary gardens 20 of the best homeowners. Feature straight lines to define the paths and ensure that walking surface is completely comfortable for walking.
20. Use bamboo as the garden backdrop
This is one of the best contemporary planting ideas when you are looking for movement and interest. The traditional hedge that makes your garden to seem enclosed and tends to block the borders.
21. Townhouse garden
Having a townhouse garden is stylish and sophisticated, using quality materials provides a restful but super elegant bespoke garden, we recommend using log decking seats and bespoke pergola.
22. Kentish small-town chic
Small city garden with a wine cooler within a storage bench. Having artificial decking seats and brick rendered walls.
23. Spanish courtyard garden
The Spanish courtyard garden has a decorative feel with vines spreading across a wall. This opens up to a high-spec modern kitchen.
24. London contemporary feel
A lovely pillar stone floor with a back partial sun garden london with natural stone paving.
25. Family garden
Separation of grass and flooring for the kids with small poplar trees.
---
---
Where to Find Assistance
Certainly, there are many ideas on how to design a contemporary garden. You must be aware of some of the materials that will work for the idea. It is also important to consider issues such as functionality, general theme and your personal tastes. This necessitates that you come up with a proper plan.
Whether you are choosing contemporary garden plants, durable furniture or complementary art pieces, creating a blueprint on how to make everything work perfectly is mandatory. In this light, you should consult professional arborists and landscapers to help you make the right decisions. They must be defined by the following characteristics:
Experience and skills. The best professionals in designing contemporary gardens must have been in the field for a long time and trained well to guide you through.
Creativity. The professional arborists must be creative enough to offer you a range of options that can work for your garden.
Competitive pricing. You don't have to spend a lot of money to create a stylish and modern garden. Some of the ideas are cheap to implement when you work with the right service providers.
You will find skilled, experienced, creative and affordable professionals in landscaping at Eden Horticultural Limited. The Essex based experts have been in operation for eleven years, and offer clients a range of services including garden maintenance, decking, edging, garden landscaping, turfing, tree planning, block paving, and garden lighting among others.